Europe's lack of a co-ordinated response to developing a common coronavirus testing regime that would allow passengers to fly again has been branded as "unacceptable" and a "real mess" by the leaders of two of the world's biggest aerospace companies.
Speaking today during a virtual aeronautics conference organized by the ASD European trade body, Airbus chief executive Guillaume Faury described the need to get passengers back into the air as "priority zero" for the aviation industry's recovery.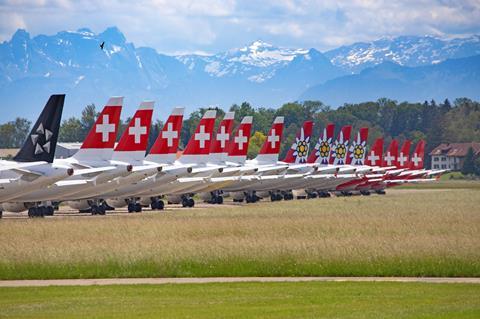 He says the lack of a common approach is "very disappointing" and believes Europe is "going backwards" in terms of the travel restrictions, a situation which he says is "unacceptable".
Philippe Petitcolin, Safran chief executive, echoes Faury's comments. "Co-ordination at European level is not working. It is a real mess in terms of travelling.
"If governments don't take the risk to let people fly it is going to be tough."
Faury says the continued and constantly-changing restrictions in the light of the virus's resurgence left him deeply concerned.
"I'm very worried about this long winter ahead of us and the state of the industry going into 2021," he says.
Widespread bailouts for airlines and aerospace suppliers are not the answer, Faury says: "If we need to inject money everywhere it is going to be extremely expensive and it is not going to be workable."
The key is to "make sure we can recover flights across Europe", he says. "If passengers are flying then there is good hope that airlines can remain alive."
Aerospace manufacturers have played their part through proving that passengers can fly safely on their aircraft, but "now it is down to countries to agree with each other on how passengers can get from one country to another".