Australia's domestic airlines have largely improved their reliability following a record poor performance in the middle of the year, according to data from the Australia's competition regulator.
In its quarterly airline competition report, the Australian Competition and Consumer Commission (ACCC) found that only 2.9% of all domestic flights in October this year were cancelled, a marked decrease against the record 6.4% recorded in July.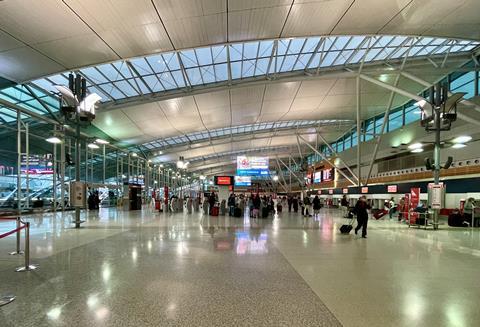 Of the major operators, Qantas and Regional Express had the lowest cancellations during October, at around 2.2%, while Jetstar saw 3.9% of its flights cancelled during the month.
Still, it was a significant improvement for the low-cost operator, which in July cancelled nearly one in 10 domestic flights.
Delays also came down, with an average of 30.7% flights delayed in October, down from July's record 45%. Qantas, in particular, overtook arch-rival Rex as the airline with the lowest rate of delayed flights, at 26%.
Airlines in Australia were mired in operational woes in the middle of the year, amid staff shortages, supply chain issues and other resourcing challenges. Since then, operators have taken steps to mitigate these issues, including ramping up hiring and cutting back on flights.
Despite the improvement in reliability, the ACCC notes that cancellation rates and delays in October were still higher than the sector's average.
The commission notes that while airlines reducing their schedules has helped bring down the likelihood of operational snags, it also meant that a full recovery "remains on hold".
The ACCC's report shows that in October, airlines carried over 4.7 million domestic passengers. While it is much higher than the pandemic years of 2020 and 2021, it is only 86% of pre-pandemic domestic passenger numbers.
"The recovery in monthly passenger numbers first surpassed 90% of pre-Covid levels in April 2022. It subsequently peaked at 97% in June and has since remained at or below 90%," says the ACCC.
Capacity too, is still tracking below pre-pandemic levels, at around 85%, with the ACCC noting: "The airlines continue to hold back some capacity after struggling to reliably operate higher levels of flying earlier in the year."
ACCC traffic data in October also found that routes to and from Gold Coast were recovering stronger than the tri-city trunk routes connecting Brisbane, Melbourne and Sydney.
Of the top five routes that recovered at least 95% of pre-pandemic passengers, four of these were flights from Gold Coast. In comparison, the ACCC found that Melbourne-Sydney recovered only 77% of pre-pandemic passenger numbers in October.
"This may reflect the greater significance of business travel on these routes, with demand for business travel returning more slowly than leisure travel," the ACCC states.