Auckland Airport has warned that international airlines will not be willing to restore flights to New Zealand unless there is a "clear plan" in place for when self-isolation on arrival will end.
A day after the New Zealand government announced a five-step plan to reopen its borders, Auckland Airport interim chief Mary-Liz Tuck says feedback from airlines "has been consistent".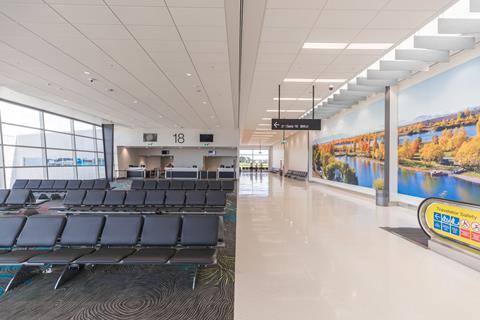 "Our airline customers have also been very clear that they need to know now when self-isolation will end before they can plan to resume flying here. While the requirements are in place, airlines say their customers will not want to fly long-haul to New Zealand for the trip of a lifetime or on business, only to spend their first week sitting in a hotel," says Tuck.
On 3 February, Wellington announced its border reopening plans, which will kick off from 28 February with fully-vaccinated New Zealanders and other eligible travellers from Australia able to enter the country.
In place of serving quarantine at designated facilities, arriving travellers will be required to test on arrival and self-isolate for 10 days.
Wellington has said it would adjust the number of days required for self-isolation as the plan rolls out across the year, but did not commit to a firm timeline.
Following the announcement, Auckland Airport says it spoke to 10 international airlines to get their feedback on the plan.
"Without clear guidance around the trigger points or a date for self-isolation ending, they would not be able to attract meaningful traveller volumes needed to sustain long-haul flights to and from New Zealand," the airport operator states.
Adds Tuck: "Airlines are looking to deploy their fleets where they can get consistent, stable passenger volumes, and they are focusing on overseas markets that have communicated a clear path out of border restrictions, following a surge of Omicron in the community."
The operator warns that self-isolation will harm travel demand into the country. Its estimates show that should self-isolation remain in place as an entry requirement, demand from Australian visitors will only be around 7% pre-pandemic levels.
Auckland Airport data shows that at present, 12 airlines are flying into the city from 22 international destinations. That compares to 29 airlines serving 43 international cities in pre-pandemic 2019.