Airlines have cancelled flights in and out of the Chinese city of Nanjing, the epicentre of a fast-growing coronavirus cluster which has spread to capital Beijing and five other provinces.
Checks on Nanjing Lukou international airport's website showed no flights in and out of the city on 29 and 30 July.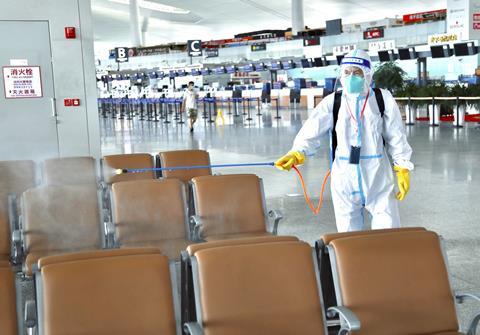 Typically, more than 300 passenger and cargo flights — most of them domestic — fly in and out of the airport, according to flight tracking data.
The source of the latest wave of infections — dubbed "the most extensive domestic contagion after Wuhan" by state media Global Times — is believed to have been airport staff who were "inadequately protected" while cleaning aircraft operating international flights.
Wuhan is where Covid-19 was first detected. The city was placed under strict lockdown in early 2020, but has since reopened.
On 29 July, China reported 49 new coronavirus infections, the bulk of them from Jiangsu province, of which Nanjing is the provincial capital. A day earlier, the country saw 86 cases.
The first case originating from Nanjing airport was reported on 20 July and the city has since reported more than 200 cases, according to the Global Times.
China claims that it kept the coronavirus under control for most of 2020, following months of onerous lockdowns. It reported a few surges in cases in several provinces in late-2020, though these were controlled fairly quickly.
However, the latest wave of infections feature the highly-transmissible Delta variant. Furthermore, Nanjing — like Wuhan — is a key transport node in eastern China, which means that the virus was likelier to spread farther across the country.
The southwestern province of Sichuan, along with Liaoning in northwest China, as well as several other provinces have reported cases linked to the Nanjing outbreak.
The current wave also comes during the summer season, traditionally a busy travel period in China. It is also likely to upset travel recovery momentum for Chinese carriers, which have been keen to tap into domestic travel demand.