As the US Congress debated a government assistance bill that would help the aviation and aerospace industry weather the financial storm of the coronavirus crisis, the Pentagon warned that the current pandemic could lead to geopolitical instability.
A government aid package currently making its way through the US Congress calls for loans and payroll support for airlines and aviation industry workers of $78 billion altogether, but links the assistance to strict conditions regarding executive pay, stock buybacks, dividends and requirements to maintain employee levels through the third quarter of the year.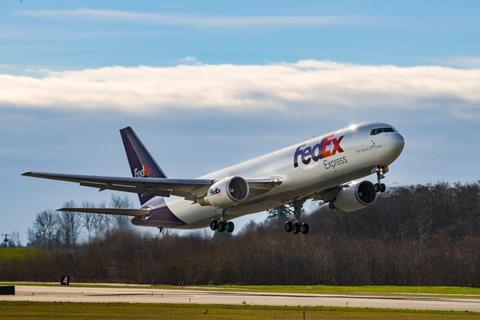 According to a Senate official familiar with the $2 trillion draft bill, the legislation as it stands on 25 March includes loans to passenger airlines and related businesses ($25 billion), cargo airlines ($4 billion) and business "critical to maintaining national security" ($17 billion).
Aside from loans, the Senate seeks to provide "payroll support" to the tune of another $29 billion for passenger and cargo airlines, and $3 billion for contractors like baggage handlers and catering workers. This money must be used for wages, benefits and health care, the official adds.
The legislation must pass both houses of Congress and be signed into law by President Donald Trump before these provisions can take effect.
Meantime, the Pentagon is looking to maintain its readiness to fight, despite quarantine restrictions which have cancelled military exercises and interrupted the US defence industrial base in the past few weeks.
The US defence forces also say poorer countries could struggle with the long-term effects of the virus. That might create opportunities for foes like China and Russia who may take advantage of the chaos. Some alleged bad behavior includes spreading false information and cybersecurity attacks.
Here are the details: