UK air taxi developer ARC Aerosystems has unveiled plans to produce a new eVTOL aircraft called the Linx P03, which the company touts as an "historically proven concept" amid uncertainty about certification pathways for electric air taxis.
ARC – formerly Samad Aerospace – disclosed that it is developing the conceptual aircraft ahead of the Paris air show. The company says it has acquired the intellectual property rights and type certification for the Pegasus gyroplane, previously held by Pegasus Rotorcraft, for the design of a "fully FAA certified VTOL gyroplane".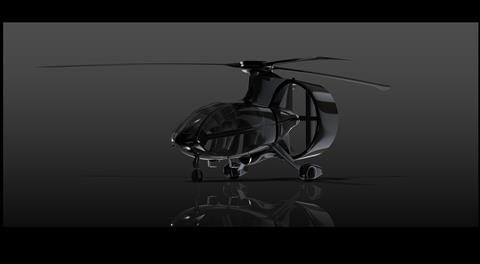 "One of the stand-out advantages of the Linx P03 is its utilisation of an existing certified platform," the company said on 15 June. "By building upon a proven framework, ARC Aerosystems has accelerated the development process, saving time and resources, and expediting the delivery of the aircraft to market."
The Linx P03 will seat one pilot and two passengers, cruising at 81kt (150km/h), with a maximum range of 60nm (111km), plus 10min of reserve.
"We firmly believe that this aircraft will redefine urban air transportation and offer a safe and efficient mode of travel," says Seyed Mohseni, founder and chief executive of ARC. "We are excited to witness the positive transformation it will bring to society and people's lives."
The company did not specify when it intends for the aircraft to enter service, but adds that it is "accepting orders from operators and private purchasers".
ARC is developing a range of vertical take-off and landing passenger aircraft, including the nine-seat Linx P9.