Asia-Pacific airlines in August carried just 4% of international passengers against pre-pandemic 2019, underscoring the "severe weakness" in the region's travel market which remains "in stasis".
Data from the Association of Asia-Pacific Airlines (AAPA) for August shows that the industry body's 40 member airlines carried just 1.35 million international passengers. While this was a 96% plunge against 2019, it represented a 57% increase year on year.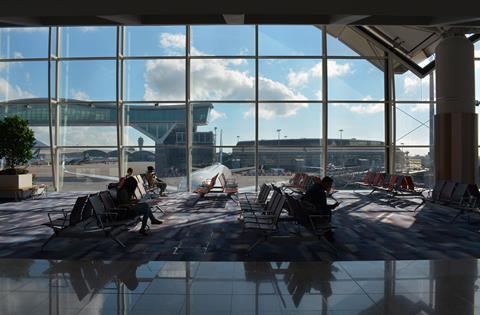 Capacity for the month was only about 14% pre-pandemic levels, though it was about 50% higher than the lower base of 2020.
The dismal traffic result shows "the continued absence of a revival in demand, in stark contrast to the summer months prior to the onset of this global health crisis", says the association.
AAPA chief Subhas Menon notes that while other regions in the world are gradually recovering, Asia-Pacific travel remains "in stasis", amid prolonged border control measures imposed.
Still, Menon points to the ongoing vaccination drive across the region as a "positive step towards the resumption of air travel", but warns that vaccination inequity "remains a major stumbling block".
Says Menon: "Whilst the spread of the highly contagious Delta variant indicates there is no immediate end in sight to the global pandemic, the acceleration in domestic vaccination roll-outs in a number of Asian economies is a positive step towards the resumption of air travel, as seen in the progressive relaxation of border controls in some countries."
"In addition to accelerating access to vaccines, we also call on governments to refrain from unilateral border measures that will only serve to hinder the much needed recovery of air travel and the wider economy," adds Menon.
The cargo market remained buoyant in August, amid an e-commerce boom, and demand for intermediate goods, says the AAPA.
Freight-tonne kilometres for the month rose 26% year on year, as a result of port congestion in major markets such as China.