The initial shock of the Omicron variant of Covid-19 has subsided, but for the time being Asia-Pacific governments remain extremely conservative about rebooting international travel.
IATA's Travel Regulations Map shows the Asia-Pacific – and, indeed, the world – as a sea of blue denoting "partially restrictive" entry requirements. Still, there are tentative signs that Asia-Pacific is edging towards more international travel, although some key markets – mainly in North Asia – will remain highly restrictive for months, or even longer.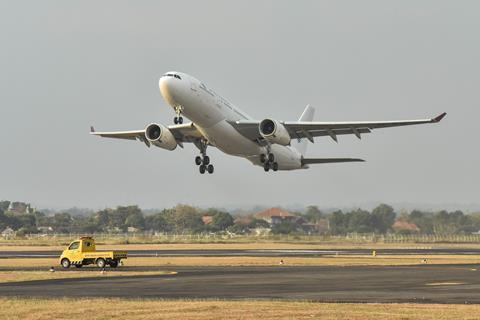 Where openings do occur, travellers are confronted with high walls of government requirements, such as providing proof of vaccination, arduous and costly Covid-19 tests, requirements to download intrusive contact tracing apps, and insurance obligations. Adding to this will be the constant fear of testing positive for Covid-19 in a foreign country, potentially resulting in significant disruption to one's plans.
Cirium schedules data shows that airlines are not particularly hopeful for the coming month, with international ASKs in the region set to be far lower than in the Covid-free days of February 2019.
AUSTRALIA/NEW ZEALAND: OPENING ON THE WAY (SORT OF)
Australia has been largely isolated since the beginnings of the pandemic in 2020, but in late 2021 it started allowing Australians living overseas to reunite with their family members. Though Canberra has made noises about opening up in the coming months, it is subject to about faces depending on the coronavirus situation.
Cirium schedules data amply highlights the continued impact of travel restrictions on airlines flying to Australia. This month, airlines appear set to supply 74.9% fewer international ASKs into Australia than during February 2019, before the pandemic – in February 2020, the impact of Covid-19 was already impacting air travel as the disease spread from Wuhan, China.
New Zealand, previously a stalwart of the 'Zero-Covid' camp, plans to ease border restrictions from late February. While the move will see mandatory quarantine eliminated for vaccinated travellers, they still must self-isolate for ten days after arrival. This requirement does not bode well a rapid uptick for inbound travel.
Moreover, Covid-19 developments could affect Wellington's plans to open up – which has already happened innumerable times before.
For the time being, New Zealand's hoped-for opening is no panacea for airlines. This month, airlines are projected to provide 90.6% fewer international ASKs than in February 2019.
INDIA: MAYBE MARCH?
Following a January 19 ruling, international scheduled flights to India are suspended until 28 February. While some flights are allowed, such as those repatriating Indian citizens, the country remains all but entirely shutoff to foreigners.
Nonetheless, ASKs have held up relatively well, largely reflecting India's vast diaspora. This month, India will likely receive 39.5% fewer international ASKs than in February 2019 – a marginal reduction in ASKs compared with the rest of the region.
NORTH ASIA: THE LONG SHADOW OF OMICRON
Among Asia-Pacific regions, North Asia remains stuck in idle in terms of opening up to international travelers, largely due to the arrival of Omicron, which quickly scuttled what tentative plans there had been to start reopening.
Once the darling of international tourism, Japan is still among the most difficult countries in the world to visit. According to the country's Ministry of Foreign Affairs, the country will remain closed to foreign nationals "at least until the end of February".
The rare few who make it into Japan, such as Japanese nationals, are required to self-quarantine for one week owing to the government's Omicron fears.
This will have the predictable effect on Japan's inbound international ASKs, which will be down 76.2% from February 2019.
South Korea has all but entirely suspended visa-free travel. Technically, travellers can apply for a quarantine-free arrival with proof of vaccination status, but there is extensive paperwork involved.
The toll on airline operations? This month South Korea is set to see 78.6% fewer international inbound ASKs than in February 2019.
Inbound International ASKs; % percentage difference from February 2019
Feb-21
Feb-22 (Projected)
Australia
-87.9%
-74.9%
New Zealand
-93.2%
-90.6%
India
-62.9%
-39.5%
Japan
-82.1%
-76.2%
South Korea
-74.5%
-78.6%
China
-95.1%
-95.7%
Hong Kong
-93.6%
-96.1%
Taiwan
-90.3%
-86.2%
Malaysia
-91.2%
-84.2%
Indonesia
-87.7%
-83.7%
Philippines
-75.8%
-60.7%
Thailand
-90.7%
-83.2%
Singapore
-80.1%
-60.4%
Viietnam
-91.8%
-90.0%
Average
-74.9%
-67.3%
Source: Cirium schedules data
China, committed as ever to its 'zero-Covid' strategy, remains all but entirely shut off. Owing to the dubious quality of local vaccines – and Beijing's refusal to approve international vaccines – China's effective disappearance from the world travel scene could well last into 2023.
Moreover, 2022 is a key year for Chinese Communist Party boss Xi Jinping, who will seek an unprecedented third term as the country's leader in October. Xi will not risk coronavirus outbreaks upsetting his coronation.
As a result of China's tough entry restrictions, and heavy-handed treatment of foreign carriers who are discovered to have flown Covid-19 cases into the country, this month's inbound international ASKs are 95.7% below those in February 2019. This situation is unlikely to improve for some time to come.
Similarly, Hong Kong's zero infection strategy – which imitates that of the Mainland's – sees quarantines for arrivals continuing indefinitely. International arriving ASKs this month will likely be down 96.1% from February 2019.
Taiwan, meanwhile, still imposes quarantines for short-term arrivals, which will lead to International arriving ASKs tumbling 86.2% this month from February 2019.
SOUTHEAST ASIA: TIME TO WALK THE TALK
Southeast Asia, having largely been shut down for most of 2020-21, shows ever-so-cautious signs of opening up – although Omicron has given governments pause.
Malaysia remains largely closed to international travellers, albeit some limited travel is allowed via a 'Vaccinated Travel Lane' (VTL) arrangement with its close neighbor, Singapore. Plans had called for a broader opening on 1 January, but Omicron put paid to this.
The one exception to Malaysia's tight restrictions is the resort island of Langkawi, which is open to vaccinated air travellers. In addition to paperwork, a polymerase chain reaction (PCR) test is required both before departure and after arrival, with daily antigen rapid tests (ART) necessary for a week. Insurance coverage of $80,000 is also required.
Despite the existence of Langkawi access, February's international ASKs into Malaysia will be 84.2% lower than in February 2019.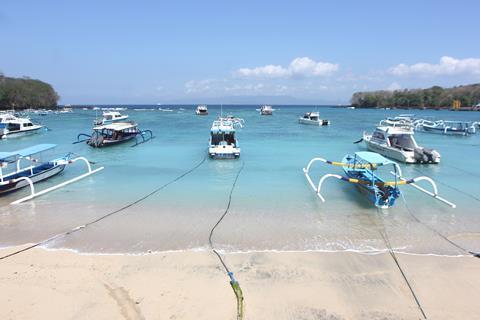 Indonesia is largely still closed to international travel, apart from the resort island of Bali, which is trying to follow Phuket's 'sandbox' example. Bali, however, still requires a five-day quarantine period for arriving vaccinated passengers, down from seven previously.
Technically, Bali opened to tourists from a select list of countries such as China, India, Japan, and several other European countries in October, but the lack of flights meant there were few takers. As with Thailand's sandbox locations, there is an exhaustive list of testing and other requirements that arriving passengers must adhere to, including the installation of a local tracking app on one's phone.
Airlines are not exactly piling on capacity to Indonesia: international ASKs into the country this month will be 83.7% below February 2019 levels.
The Philippines had planned to open in late 2021, but balked with Omicron's emergence. On 28 January, however, Manila announced that it would throw open its borders to fully-vaccinated international travellers from 10 February.
Still, tourism secretary Berna Romulo-Puyat gave this warning: "We are also aware that there is no room for complacency given the unpredictability of the virus. We will closely monitor the situation and ensure that health and safety protocols are strictly implemented in all tourism establishments."
As with India, the Philippines' broad diaspora helped inbound ASKs stay relatively strong. In February 2022, the Philippines is likely to see just 60.7% few international arriving ASKs than in February 2019.
Thailand, a pioneer for allowing vaccinated travellers in 2021, halted its gradual reopening for five weeks as Bangkok assessed Omicron, but started reopening on 1 February. The Phuket sandbox scheme, however, had remained open during the Omicron scare.
The country now has a confusing list of sandbox arrangements for arriving passengers, allowing them to visit destinations such as Koh Samui, Krabi, Ko Chang, and Pattaya. Testing requirements are manifold.
Visitors may take pause at the dangers of testing positive for Covid-19 after arriving in the Kingdom. In a 22 January article published in The Times newspaper, journalist Jonathan Miller recounted spending several days confined to a hellish Thai quarantine hotel after testing positive for Covid-19 in Phuket.
As for international ASKs into Thailand? Despite Thailand's relative openness, international arriving ASKs this month will be down 83.2% from February 2019.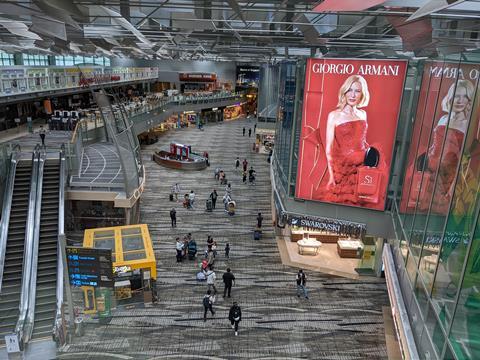 The tiny city state of Singapore, meanwhile, has largely held the course with its VTL scheme – though it paused the rollout to more countries when Omicron emerged in December 2021. So far, VTL flights are available from 24 countries, whereby vaccinated passengers can forgo quarantine upon arrival.
Though flying on a Singapore VTL flight requires a degree of bureaucracy, testing, and downloading Singapore's contact tracing app, the government has been flexible at ironing out teething issues.
Changi Airport is still relatively quiet, but a definite buzz is returning to Terminal 1 and Terminal 3 – the airport's other two terminals, closed early in the pandemic, remain shuttered.
ASKs into Singapore this month will be 60.4% below those in February 2019, but this compares favourably to regional peers, and is a big improvement over February 2021, when inbound ASKs to Singapore were down 80.1%.
Vietnam, formerly one of Southeast Asia's hottest tourism markets, also remains largely closed. While international flights have resumed, and quarantine has been reduced for Vietnamese citizens, it is not clear when – or how – Vietnam will start opening in earnest.
Under the country's 'Live Fully in Vietnam' programme, a gradual opening for vaccinated tourists is taking place in five resort areas, namely the resort island of Phu Quoc and the city of Da Nang. In early January, seven additional localities, including Ho Chi Minh City, were approved for a "pilot plan welcoming international tourists to Vietnam from the beginning of 2022."
It's not clear how far Hanoi's plans have progressed. On 24 January the prime minister implored government ministries to build a "safe roadmap to welcome foreign tourists."
Vietnam's reopening talk has done little to boost airline capacity. This month international ASKs into Vietnam will likely be down 90% from February 2019.
AIRLINES STILL IN THE WOODS
While 2022 is supposed to be the year when the Asia-Pacific finally catches up Europe and North America in terms of opening up, so far progress has been slow.
The region's biggest economy, China, will remain effectively cut off from the world for the rest of the year. Other key air travel markets, such as Australia and New Zealand, will likely open to international travel, but at a very cautious pace. Ever skittish, Canberra and Wellington will shoot first and ask questions later if there are alarming developments with Covid-19.
Southeast Asia seems committed to opening up, but Byzantine rules that add both complexity and expense to air travel will limit the scope of this year's recovery.
The region's airlines will find themselves in all-to-familiar territory. While cash flow should improve with the return of passengers, losses will continue to mount. Airlines that have proven adroit at raising capital will continue to do so, while laggard airlines – some of whom have undergone painful restructurings – will continue to suffer.