Taiwanese operator Mandarin Airlines has firmed an order for six ATR 72-600s, with deliveries set to run from the end of this year through 2025.
The order – signed at the Paris air show on 20 June – came as ATR chief executive Nathalie Tarnaud Laude expressed confidence that the airframer can grow its orderbook for the rest of the year.
Speaking at a briefing during the show, Laude says ATR "has a lot more in the pipeline".
"We are very confident that we will be able to announce more orders by the end of the year," she says.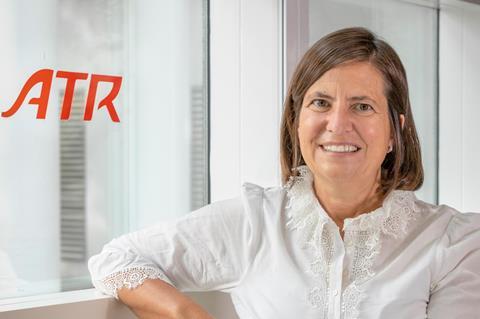 ATR has so far this year netted orders for 22 turboprops – including the Mandarin commitment – with options for another two. That compares with 26 firm orders in 2022 and 35 in 2021.
The company saw a decline in gross orders during the pandemic, but Laude says that with major markets – especially Asia-Pacific – recovering, ATR is "already seeing the results of… markets picking up".
She cites the Mandarin order as an example of the Asian market recovery, calling it "a great sign of rebound".
ATR forecasts airlines globally will require 2,450 new turboprops over the next 20 years, and Laude notes that carriers are gradually shifting to focus on fleet growth as the pandemic impact subsides.
"We are seeing a growth market now, and more so in 2024," she adds.
Laude also reiterates the company's target to return to annual production of more than 80 aircraft by the second half of the decade, even as the wider sector faces a supply-chain crunch.
Acknowledging that those supply-chain issues will remain "most likely for the rest of 2023 to early 2024", Laude says the Airbus/Leonardo joint venture is "well on track" for delivering 40 aircraft this year. That figure compares with 25 deliveries in 2022, a figure Laude admitted in an earlier interview with FlightGlobal was "below where we wanted to be".