US lessor Air Transport Services Group (ATSG) recently delivered six converted cargo aircraft to customers in five countries amid a broad downturn in the global air freight market.
ATSG said on 14 August that the six passenger-to-freighter deliveries is a monthly record for the company, adding that the aircraft are all under lease for seven-year terms.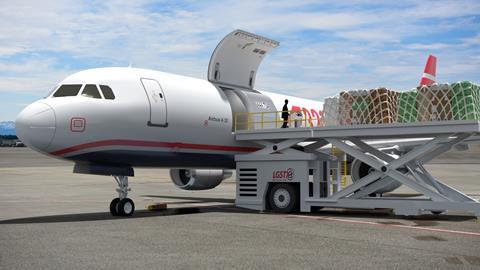 Recent forecasts from airline industry association IATA and air freight data specialist Xeneta suggest the global air cargo market is heading for a potential "winter of discontent" amid plummeting rates, softening demand and fears that the market is oversupplied with cargo aircraft.
However, Paul Chase, chief commercial officer of ATSG, says that the deliveries "demonstrate the success of our globalisation strategy" as demand for "medium-widebody converted freighter aircraft has remained strong due to the continued expansion of global express and e-commerce markets".
"We are meeting this demand by continuing to deliver [Boeing] 767 converted freighters while also introducing [Airbus] A321 and A330 freighters to the market in 2023 and 2024, respectively," Chase adds.
The Ohio-headquartered lessor delivered two A321-200s to Malaysia's Raya Airways, which also operates three 767-200s leased from ATSG subsidiary Cargo Aircraft Management (CAM).
ATSG also delivered one 767-300 to Canada's Cargojet Airways; one 767-300 to first-time customer Georgian Airlines, based in Tbilisi; one 767-300 to Florida's Amerijet International Airlines; and one 767-300 to Polish charter carrier SkyTaxi.
The company has delivered a total of nine converted freighters year to date.
Industry observers maintain that the Covid-era air cargo boom has reversed in terms of volumes and is rapidly losing ground on yields. IATA's latest analysis, released in early August, shows global air cargo yields were down 38% year-on-year in June.