Australia has rolled out its latest round of financial support for its tourism and airline sectors, which have acutely felt the impact of the coronavirus pandemic.
The wide-ranging support package — to the tune of A$1.2 billion ($928 million) — will comprise a mix of domestic airline tickets at half price, business loans, as well as subsidies to "keep planes in the air, and airline workers in their jobs".
Calling it a "ticket to recovery", Australian prime minister Scott Morrison says the package — which has since been criticised by some for its lack of scale — will be a "bridge to a more normal way of life for Australians".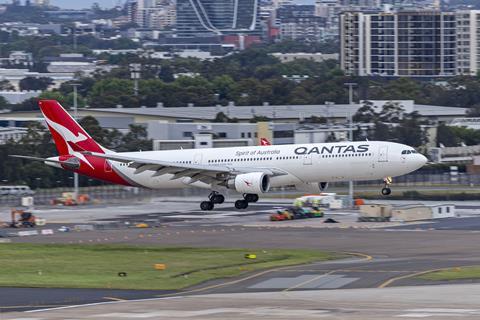 Among measures announced on 11 March include the Tourism Aviation Network Support programme, which will see 800,000 half-priced tickets to 13 tourism-dependant regions — including Gold Coast in Queensland state and Broome in Western Australia — released, with the Australian government subsidising ticket costs.
These regions were selected, instead of capital cities, as they were highly dependent on international tourism pre-pandemic, and have seen visitor numbers evaporate amid travel restrictions.
"Flights, routes and the total number of tickets will be driven by demand and are subject to final discussions with the airlines," the government adds.
It will also extend funding of around A$200 million to the country's two largest carriers — Qantas and Virgin Australia — to "maintain a core Australian international aviation capability", while the country remains shut to international travel to curb the spread of the coronavirus.
The funding, which comes under the International Aviation Support programme, will comprise a monthly payment to both carriers, "with each airline required to provide monthly assurances it is maintaining the agreed level of international capability", the government states.
It will cover areas such as wages for staff affected by the lack of international flying; MRO costs for the airlines' international fleets; as well as training costs.
The subsidy is expected to help preserve more than 8,000 international aviation jobs between the two carriers, states the government.
Separately, the government will also provide support of over six months to businesses providing ancillary support services to the aviation industry, such as ground handlers.
The move has understandably been met with support from Australian carriers. Calling it "fantastic news for aviation", Qantas Group chief Alan Joyce says the move comes at a "perfect time" to "get people travelling domestically again, particularly given there won't be any international tourists for another seven months".
Australia's top officials have indicated that international borders would remain closed for most of 2021, even while a nationwide inoculation drive gets underway.
The stimulus programme from the Australian government "gives more certainty" that domestic capacity will hit forecasted 80% pre-pandemic levels, says Joyce.
He was quick to add that the stimulus package, while an essential lifeline, was "not a subsidy for Qantas".
"This stimulus package will bring our domestic crews back to work faster and help them ramp up their hours closer to pre-crisis levels. We have around 7,500 people in our international business who have already been out of work for a year and will unfortunately stay grounded until at least the end of October," says Joyce.
"The targeted support … is about helping people stay connected to aviation despite the extended period of time they still face on the ground. It helps preserve the skills and experience we're going to need when long haul flying restarts."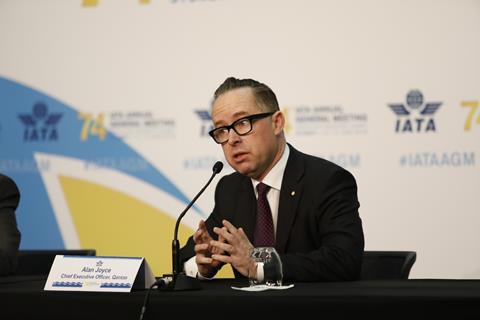 He adds: "To be clear, this targeted support will go directly to employees to help them meet their cost of living while they wait for international flying to return. It's not a subsidy for Qantas."
Virgin Australia chief Jayne Hrdlicka, meanwhile, says the financial support will go some way in helping to accelerate the carrier's domestic expansion, and "also begin getting our international operations ready to open".
"While Virgin Australia can't start flying internationally until borders open, the international capability fund will ensure that as soon as those borders do open and demand returns, Virgin Australia will be ready with a workforce that is trained and aircraft that are ready to take off. We are optimistic about international flights resuming later this year," the carrier adds.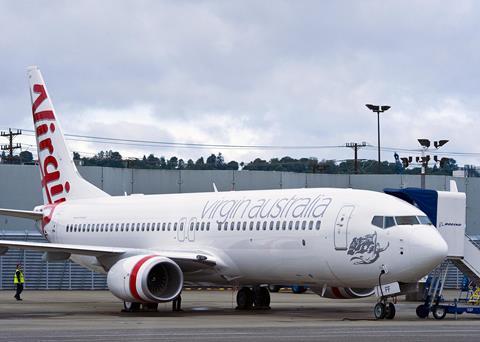 Despite the cheer surrounding the stimulus package, the move has drawn flak from several quarters, including industry group Tourism and Transport Forum Australia, which says the package "does not go far enough to save wider tourism jobs".
Australia is the latest country in the Asia-Pacific region to extend a helpline to the ailing aviation sector this year.
In early March, South Korea rolled out broad measures aimed at "capturing synergies" among its aviation industry. These measures include rejigging its slot and route management strategies, as well as doling out "customised support" for individual carriers.
In February, the Singapore government announced the S$870 million ($655 million) OneAviation Support Package, specific to the city-state's aviation industry. The package includes measures such as fee relief, as well as workforce retention grants. It also extended wage support for the sector.
The New Zealand government has also raised the prospect of future financing for flag carrier Air New Zealand, in which it owns 52%.