Australian officials have indicated its international borders are unlikely to reopen this year, even while it gets underway with vaccinating its population.
Several high-ranking government officials —including the country's health department secretary and chief medical officer — have indicated that international travel into Australia is "unlikely" for the year.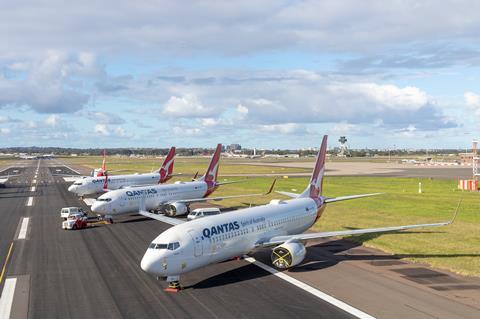 Australia has shut its borders to international arrivals, in a bid to curb the importation of coronavirus cases. Only Australian citizens and permanent residents are allowed to enter under current restrictions.
While there have had been a number of locally-transmitted cases in some states, the country has largely kept infection rates suppressed in recent months.
Brendan Murphy, who is the secretary at the Australian health department, said on 18 January that "the answer is probably no", when asked on national broadcaster ABC's morning news programme for his thoughts on border reopening.
Murphy, who was the country's chief medical officer at the onset of the coronavirus outbreak, added that Australia "will go most of this year with still substantial border restrictions" — even if most of the population have been inoculated against the coronavirus.
A day later, Australia's current chief medical officer Paul Kelly echoed Murphy's comments, telling reporters that Australia has to be "very careful" in reopening travel.
"[We] have said this on many occasions…[that] the first vaccinations, as they roll out in a few weeks' time in Australia, it's not going to change everything back to normal. So, there will be a process through 2021 of returning to some sort of normal," Kelly says.
"We are in such an envious position at the moment compared with the rest of the world. And so, unfortunately, I think international borders changes are probably going to be one of the last things to change rather than the first," he adds.
At a separate press briefing the same day, Australian deputy prime minister Michael McCormack stressed the need to balance "health outcomes" with the need to resume international flights "as soon as possible".
McCormack, who is also minister for transport, infrastructure and regional development, adds that the government is working closely with the travel industry and health authorities on the way forward.
The minister says: "[We] want to see our international flights resume as soon as possible, but we also want to make sure that we continue to have the health outcomes here in Australia that we've had, we've been the envy of the world when it comes to health outcomes."
The news is expected to put a speed bump on flag carrier Qantas' plans to relaunch its international network. Earlier in January, Qantas launched ticket sales to several international points from July.
The move earned the rebuke of McCormack, who in a tersely-worded statement said borders will be opened "when international arrivals do not pose a risk to Australians".