The Australian Competition and Consumer Commission (ACCC) has called on airlines to continue lowering their domestic airfares, especially with the decline of jet fuel prices in recent months.
In its quarterly report on domestic airline competition, the commission also notes that domestic passenger numbers have fallen from a peak in October, even as capacity hits its highest level in over six months.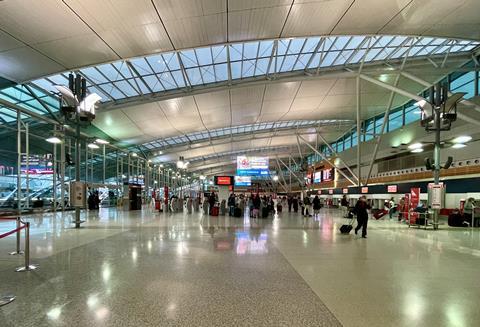 ACCC data shows that the average revenue per passenger fell by 13% between December 2022 and January.
Discount fares, meanwhile, showed a larger drop: decreasing by a third between the same two months.
Still, the amount is higher than airfares in pre-pandemic 2019, notes ACCC commissioner Anna Brakey. For instance, the index for discounted fares in February is still 25% higher than the same month in 2019.
"The recent fall in airfares more generally reflects seasonal factors. There is typically a fall in airfares at this time of year as demand for leisure travel subsides from its peak at Christmas, while business travel is also relatively subdued this early in the year," the ACCC states.
The decline in fares comes as jet fuel prices decline, after peaking in mid-2022 amid the war in Ukraine. Prices have dropped 35% and should stabilise in the coming months, notes the commission.
Brakey adds: "The price of jet fuel has been trending down which should enable airlines to reduce airfares further in coming months."
It is the second occasion in half a year that the ACCC has flagged the issue of high airfares. In early December, it warned airlines not to withhold domestic capacity to keep airfares high. Its observation came as Australian carriers were faced with a slew of operational challenges, including delays and lost baggage, as they struggled to keep pace with demand.
On domestic passenger numbers, the ACCC notes that volumes remain under pre-pandemic levels, amid a decline following a peak in October.
In January, Australian carriers flew 4.4 million domestic passengers, a significant jump from the same month in 2021 and 2022, but 89% of 2019 levels. It is also 7% lower than October passenger numbers.
"The recovery in passenger numbers continues to remain at or below 90% since it reached a high of 97% in June 2022," the commission states.
On the other hand, domestic capacity has been on the up: Qantas flew at 102% of its pre-pandemic capacity, Virgin Australia at 96% and low-cost operator Jetstar at 84%.
"Higher capacity and a seasonal reduction in demand resulted in more empty seats, leading to a fall in the industry load factor from 83% in October 2022 to 75% in January 2023," states the ACCC.