US airframer Boeing is investigating another problem with 737 fuselages that could once again delay deliveries, the company revealed on 23 August.
"During factory inspections, we identified fastener holes that did not conform to our specifications in the aft pressure bulkhead on certain 737 airplanes," the company says. "This issue will impact near-term 737 deliveries as we conduct inspections to determine the number of airplanes affected, and complete required rework on those airplanes."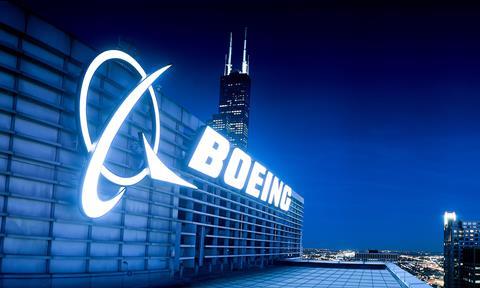 "We continue to deliver 737s that are not affected," Boeing adds. "We have notified the FAA and our customers, and we will keep them informed as we work through the issue with our supplier."
The company adds that "this is not an immediate safety of flight issue for the 737 fleet", which can "continue operating safely".
The problem, first reported by aviation publication The Air Current, is the latest in a series of manufacturing issues that the Arlington, Virginia-headquartered company and its primary supplier – aerostructures manufacturer Spirit AeroSystems – have had to address.
In April, Boeing said it had stopped some 737 deliveries due to a fuselage issue involving fittings supplied by Spirit. The problem affected 737 Max 8s and 737NG-based P-8 military surveillance jets, including those already in service. It prompted fresh delivery delays at a time Airbus and Boeing were already struggling to meet delivery commitments.
In June, Boeing delayed deliveries of some 787s due to a quality problem involving fittings on the widebody jets' horizontal stabilisers. It had already halted 787 deliveries between November 2020 and August 2022 due to problems including an issue involving improper gaps between the type's composite fuselage sections.
Earlier this month Boeing said it had delivered 33 jets to customers during July, bringing the total number of deliveries this year so far to 249 against its full-year target of 400 to 450 airframes.