Boeing has announced another 787 production rate cut, saying it plans to lower output of the widebody to 10 aircraft monthly by early 2021.
The airframer, which now produces about 14 787s per month, attributes the change to "the current environment and near-term market outlook".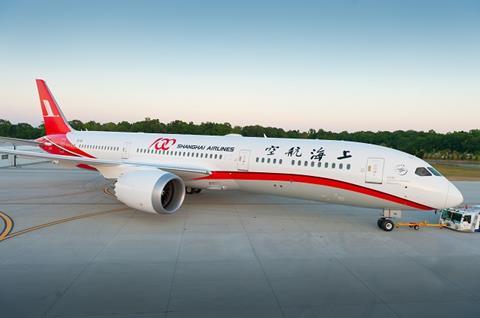 In November 2019, Boeing disclosed plans to reduce 787 production from 14 to 12 aircraft monthly in late 2020 and remain at that rate for two years.
But in a full-year earnings release on 29 January, the company said it would trim production further, to 10 Dreamliners per month in "early 2021", returning to 12 aircraft per month in 2023.
The rate cut comes amid ongoing uncertainty about widebody demand from airlines in Asia, particularly those based in China. Orders of Boeing widebodies from Chinese carriers dried up amid the US-China trade spat, which recently showed signs of easing.
In recent days, a new threat has emerged: coronavirus. Suspected of originating in China, the disease's outbreak has already spurred airlines to cut services to that country.