China Aircraft Leasing (CALC) expects its net profit attributable to shareholders for 2020 to be down 60-65% on 2019 due to a loss on an investment in an Indonesian airline as well as an exchange-rate loss.
The lessor, which is in the process of finalising its 2020 annual financial results, says in a 1 March filing to the Hong Kong stock exchange that total revenue and operational profit for the year ended 31 December maintained a "similar level" to that of 2019, and its cash balance "slightly increased" compared with the end of 2019. It attributes this in part to the "outstanding performance" of the group's China operations, which accounted for 78% of overall business.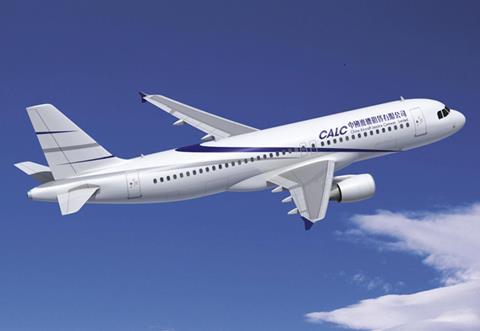 However, CALC's majority investment in a company called Aviation Synergy, a Cayman entity whose wholly owned subsidiary Naga Pacific Airlines Holdings (Singapore) owns a 49% stake in TransNusa Aviation, has saddled it with a HK$200 million ($25.8 million) share of that company's losses. Its investment was $28 million.
Secondly, as the exchange rate of the Chinese renminbi (RMB) has "changed rapidly" against the US dollar, CALC incurred an unrealised mark-to-market exchange loss of around HK$300 million.
RMB loans represent approximately 13% of CALC's total debt portfolio, it says, adding that it has set up a hedging arrangement to decrease unhedged RMB exposure by around 50%.
"The year of 2020 has been the most challenging year the group has faced since its establishment," says CALC. "Nevertheless, with its leading position in the China market, the group has managed steady operating activities in all its business segments."
It adds: "Looking ahead, the group will channel more resources into the China market and capture business opportunities to come with its one-stop fleet upgrade service and its established role as an aircraft asset manager."
CALC, which in 2019 posted net profit of HK$896 million, up 11% on the previous year, expects to publish its full 2020 annual results later this month.