China has scrapped a ban on outbound group travel to over 70 countries, including to major economies like the USA, UK, Japan, India and South Korea.
The move, which takes place effective immediately, features the largest group of countries so far, with other countries such as Sweden and Germany in Europe, Mexico, Peru as well as Qatar, Turkey and Israel in Asia and the Middle East.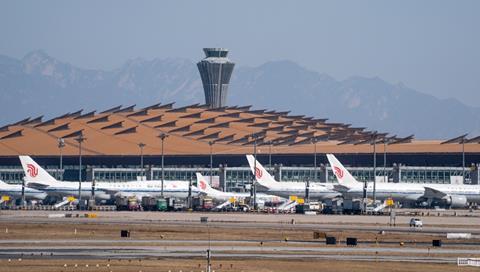 This is the third time Beijing has eased the ban on outbound group tours, following similar decisions made in January and March.
China halted all outbound group tours in 2020 as part of its onerous 'zero-Covid' travel restrictions amid the coronavirus pandemic. In late 2022, China finally dropped most of its Covid-19 curbs, paving the way for border reopening.
In January, it allowed group travel from China to 20 countries, including Thailand, Singapore and Russia. Then in March, it added another 40 countries, such as France, Nepal and Brazil, to the list.
The latest announcement also comes against a backdrop of simmering tensions between China and the West, as well as sluggish economic sentiments.
Chinese airlines have reported a slower-than-expected international recovery since 'zero-Covid' was scrapped, even as domestic traffic return to pre-pandemic levels. Key challenges include manpower, as well as weaker travel appetite among Chinese travellers, which have been a key source of arrivals in countries like Japan and parts of Europe, as well as to Australia.
Still, the easing of curbs is expected to give a lift to Chinese travel companies, including for Chinese carriers with larger international exposure. A HSBC Global Research report issued 11 August says the easing of the group travel ban should give "a major boost to international travel" as China approaches its National Day holidays in late-September, citing a rise in travel booking searches from Chinese travellers.