China expects to restore international air travel, as well as expand its domestic air travel market, from 2023, in what is the clearest indication from the country's aviation regulators about when its tightly-shut international borders could reopen.
A new five-year development plan issued by the Civil Aviation Administration of China (CAAC) calls the 2023-2025 timeframe "a period of growth". A key focus area for the sector would be to "expand the domestic market, restore the international market", as well as "release the impact from reforms…[and] improve the level of reopening".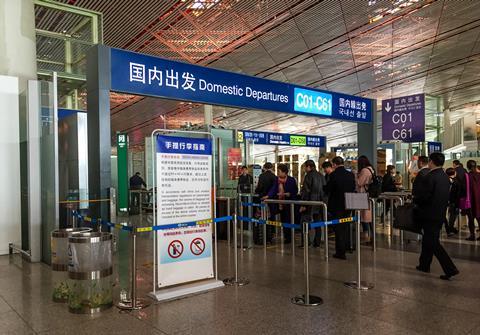 The plan covers 2021 to 2025, though the CAAC proposes to split it into two tranches: 2021-2022 as a "period of recovery and consolidation", followed by growth from 2023-2025.
The Chinese aviation sector was quick to recover after a severe battering from the coronavirus pandemic, which was first discovered in Mainland China.
However, China's doggedness in pursuing a 'Zero-Covid' strategy — that of completely stamping out any infections at all costs — has stymied recovery prospects for its airlines.
International borders remain tightly shut, while domestic travel restrictions are quickly imposed upon discovery of local Covid-19 infections.
China's three largest carriers — Air China, China Eastern Airlines and China Southern Airlines — have also been loss-making for consecutive quarters since the onset of the pandemic.
The CAAC also disclosed plans to grow the number of airports in the country. In its five-year plan, the regulator expects to have 270 civil airports by end-2025, compared to 241 at the end of 2020.
It also expects to build up cargo capabilities at its airports, and 'comprehensively develop" a drone transportation sector.