China is unlikely to ease its long-drawn 'zero-Covid' pandemic strategy in the near-term, with Chinese president Xi Jinping doubling down on the country's strict virus controls at a key speech.
The move adds to uncertainty over when China will reopen its borders, a subject that regained prominence in recent weeks as its North Asian neighbours, like Taiwan and Japan, have begun easing border restrictions.
China is the last remaining major economy to keep its borders shut, nearly three years since the start of the coronavirus pandemic. International travel remains at a standstill, with regulators only allowing airlines very limited frequencies into the country.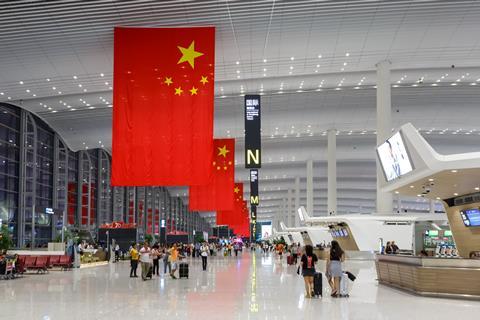 There had been expectations in the lead-up to the important Communist Party congress in Beijing that Xi would signal a gradual easing of strict controls, including when and how China would reopen.
Yet, in his opening speech on 16 October, Xi defended the validity of the 'zero-Covid' strategy, painting it as a "people's war" to stop the spread of the virus, and noting that the policy had helped save lives.
His speech echoed commentaries published in state media days leading up to the national congress. An opinion piece in People's Daily, the party's flagship mouthpiece, had urged the country to not "lie flat" in its battle against the coronavirus.
Another commentary in state-run Global Times cites local infectious disease experts as saying it was "necessary" for the country to hew close to a zero-infection strategy, pointing out the virus' higher mortality rate, as well as the "unknown long-term effects" of the virus.
As the congress drew closer, a number of regions in China have been put under lockdown following the discovery of a few Covid-19 cases. The policy has thwarted any meaningful traffic recovery from the country's airline sector, with traffic and capacity fluctuating month on month.
In an 11 October statement, Xie Xingquan, IATA's regional vice president for North Asia, which covers Mainland China, urged Beijing to reopen its borders.
He wrote: "This will support the recovery of the Chinese airline industry, and the broader economy as a whole. Remember, in the early days of the pandemic, China was one of the first to bounce back and we saw a surge in traffic as a result."
"It is not just the domestic market at stake here. China is a huge generator of international traffic and tourists for other countries. It is vital that the country resumes this role," added Xie.