The Chinese aviation industry saw fixed asset investments for the half year rise, as the country's domestic air travel sector continue to recover.
The Civil Aviation Administration of China (CAAC) disclosed in a 9 July press conference that fixed asset investments for the six months ended 30 June increased 8.5% year on year, to CNY43.5 billion ($6.72 billion).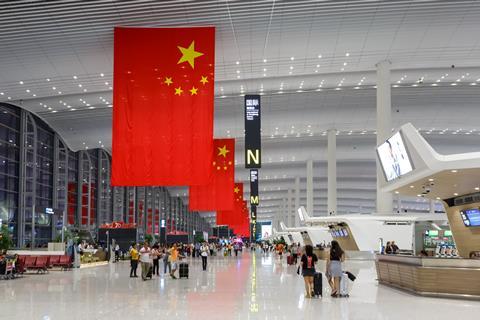 The increase in investments comes as the CAAC states that overall recovery from the coronavirus pandemic "is in line with expectations".
After an onerous lockdown at the start of 2020, after the pandemic was first discovered in the country, China has eased restrictions within the country, which led to domestic passenger traffic picking up for the second half of 2020 and into 2021.
The CAAC's latest data shows that for the first half of the year, Chinese carriers flew 245 million domestic passengers, a 66% year-on-year increase. Compared to the same period in pre-pandemic 2019, it was a dip of nearly 24%.
Traffic for the period rose 45% year on year, but fell 26% compared to 2019.
As for cargo, the CAAC discloses that total cargo volume for the first half rose nearly 25% year on year, and was a 6.4% increase compared to 2019.
China's three largest carriers reported mixed levels of domestic traffic recovery in the first half of this year: while April saw staggering growth, traffic recovery slowed down in May.