China's aviation sector is hoping to turn the corner and return to profitability in 2022, after being in the red for nearly two years amid the coronavirus pandemic.
In a work plan meeting for 2022, the Civil Aviation Administration of China (CAAC) also expects the aviation sector to recover domestic traffic to around 85% pre-pandemic levels.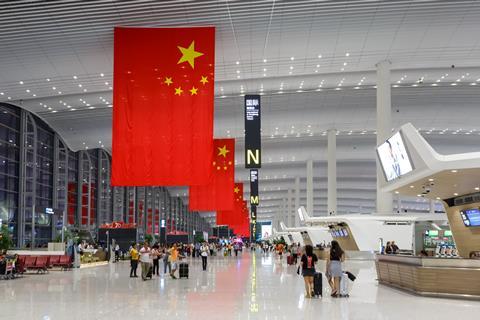 After bottoming out at the onset of the coronavirus pandemic in early 2020, Chinese domestic traffic saw a quick rebound, with numbers exceeding pre-pandemic levels on certain occasions.
However, the latest waves of infections — caused by the Delta and Omicron variants of the virus — coupled with China's tough zero infection strategy, has dampened recovery momentum for the civil aviation sector.
International borders remain tightly shut, while domestic travel restrictions are quickly imposed upon discovery of local Covid-19 infections.
China's three largest carriers — Air China, China Eastern Airlines and China Southern Airlines — have also been loss-making for consecutive quarters since the onset of the pandemic.
In its outlook for 2022, the CAAC says it "will strive" to reverse losses and return to profitability, "in the absence of repeated fluctuations in Covid-19".
The CAAC in its five-year development plan released early January outlined its target of restoring international traffic from 2023, as well as expanding the domestic air travel sector.