While it is 'clearly disappointing' that China continues to pursue a zero-infection strategy, IATA director general Willie Walsh has downplayed any notions that the country's continued closure will pose a key challenge in the region's recovery.
Speaking at a press briefing in Singapore on 16 May, Walsh also took the view that airlines will be "reassessing" the importance of the Chinese travel market to their network strategies, if international borders remain closed for longer.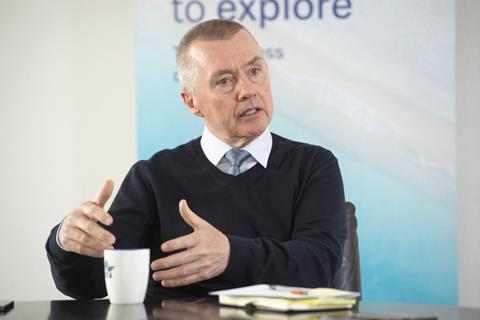 He says: "[If you] look at where the market was in 2019, it was a very important and strategically important market where a lot of airlines were looking at…growth opportunities. I think airlines will be reassessing that, given the continued closure of the borders in China."
Walsh adds: "[If] I look at the global industry, it's not going to be a major factor during the recovery and 2022 and 2023. [Clearly] everybody will be looking to see what happens in China…as we go through this year into next year."
Once the region's sole bright spot – particularly in the early days of the pandemic – Chinese domestic traffic has sharply fallen in recent months, as the country's strict zero-infection policy clashes with a fresh wave of coronavirus infections.
Data from China's three largest carriers show April domestic traffic to nosedive to its lowest point in more than two years, when the coronavirus was first discovered in China.
The collapse of domestic travel in China has led to only tepid recovery in global domestic traffic, notes Walsh, with overall domestic markets in the first quarter of the year at 76% pre-pandemic levels.
This is only a slightly improvement from the 72% in 2021, when Chinese carriers enjoyed robust domestic recovery for most of the year.
While many airlines are eager to return to China if and when borders reopen, Walsh believes airlines will be cautious at the onset.
He notes: "[Airlines] will look at how governments responded to this pandemic, and will be cautious about exposing themselves to decisions that would have a major impact on them…I think you'll have a much more cautious approach to to rebuilding in certain markets."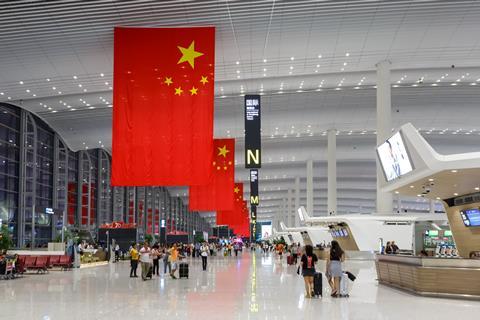 Walsh also points out that airlines will move to markets which are already open, citing Singapore as an example.
"[The] reality of it is, given where traffic in the Asia Pacific region is relative to the rest of the world, there's a lot of recovery available, and that's what we're seeing," he says.
"You know, I think the airlines will recover into the markets that are open," he says, adding that when China's borders do reopen and restrictions there ease, "it will just boost [overall] recovery".
Walsh's comments on China's onerous border policy – the country is the last major economy in the world to still be firmly shut out to international travellers – follows similar comments he made on Hong Kong, which is only starting to ease strict restrictions.
In comments made in an April media briefing, Walsh warned that Hong Kong was "effectively off the map" as a global aviation hub, as the city continues to impose onerous restrictions.