Copenhagen airport's operator is considering cutting 25% of its staff in response to the air transport downturn.
The Danish hub's management company, Kobenhavns Lufthavne, has unveiled a DKr228 million ($36 million) pre-tax loss for the first half of this year, against its previous profit of DKr617 million.
It is estimating a full-year net loss of DKr450-750 million – a range which underlines the uncertainty over the crisis – and points out that this accounts for various government support measures.
Without these measures, the operator says, the net loss could be as much as DKr1 billion.
It says it is "contemplating" cutting 650 full-time positions from its current level of 2,600 in order to "align" its organisation to lower activity – generating a cost saving of DKr325 million.
"Over the coming weeks, discussions will be held with [the company's] union representatives to determine the expected redundancies," it adds.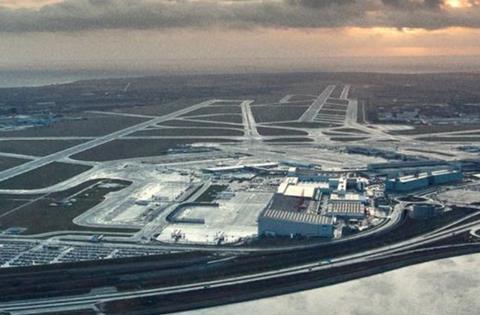 The company says it has been trying to retain as many jobs as possible, making use of government compensation schemes and temporarily furloughing 2,200 staff – the equivalent of 1,600 full-time positions.
"It has now become clear, however, that the aviation industry will face a long-term crisis because of the coronavirus, whereas the wage compensation scheme will soon be phased out," it states.
Around 5 million passengers used the airport over the first six months, but 4.8 million of them passed through in the first quarter. Revenues sank to DKr935 million from last year's interim figure of DKr2.1 billion.
"We need to prepare for a period with reduced activity so that, as an airport, we can remain a competitive and attractive hub in northern Europe," says chief executive Thomas Woldbye.