Irish aircraft lessor Nordic Aviation Capital says a US federal judge has approved its bankruptcy reorganisation plan, putting the company on track to exit court-supervised restructuring before the end of May.
Based in Limerick, Ireland, Nordic filed for protection with the US Bankruptcy Court for the Eastern District of Virginia in December 2021, with executives attributing the move to financial difficulty caused by the Covid-19 pandemic.
The company and affiliates have been using the bankruptcy process restructure about $8 billion in debt, chief executive Justin Bickle said in a December court filing.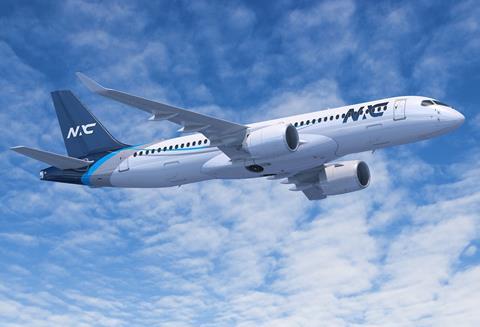 The court has now approved the restructuring plan, as have Nordic's owners and 99% of creditors with voting power, Nordic says on 19 April.
The plan calls for Nordic to emerge from bankruptcy protection with its debt cut in half, to $4.1 billion, and with $540 million in new cash. That cash will include $337 million raised from equity financing and $200 million in debt, Nordic says.
The plan "should enable the company to emerge from Chapter 11 before the end of May," it adds.
Nordic says it will exit restructuring with more than 350 aircraft on lease to customers.
By comparison, in December 2021 the lessor owned 469 aircraft, including 297 turboprops and 190 regional jets, court papers say. The company's fleet includes ATR and De Havilland Canada turboprops, Embraer 175s, Bombardier CRJ900s and CRJ1000s and Airbus A220s, according to its website.
"Since the onset of the pandemic, more than 65% of [Nordic's] customers formally requested lease concessions, including reduced payments or complete standstills," Bickle said in a filing. "[Nordic's] management team negotiated with customers to modify lease terms and defer lease payments to avoid lease defaults and the return of aircraft which may otherwise remain unleased."
In April 2020, Nordic "collected on less than a quarter of its leases", said Bickle.
Nordic was particularly hard hit after numerous countries in November 2021 banned travel to and from countries in Europe and southern Africa – places that generated 25% of Nordic's lease revenue, said Bickle.