The UK government must rapidly introduce a coronavirus testing regime at airports, reform its travel corridor programme, and remove air passenger duty (APD) from domestic flights to give airlines a fighting chance of surviving the coronavirus crisis.
That was the message from British Airways chief executive Alex Cruz, who gave evidence to the UK parliament's transport select committee today.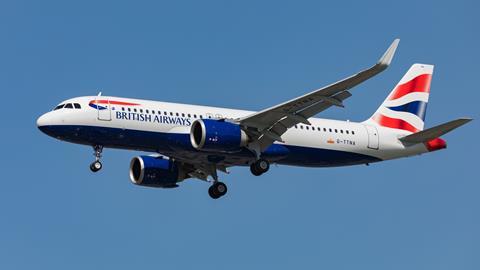 Asked what the carrier wants to see in the aviation recovery plan that Downing Street intends to publish this autumn, Cruz stresses that the introduction of Covid-19 testing provision at airports is at the top of its wish-list.
This, he says, would remove or reduce the 14-day quarantine requirement for passengers arriving from countries outside the government's travel corridor list.
"Our focus now must be on reconnecting Britain with the rest of the world, but that requires reaching some sort of testing solution before a vaccine becomes widely available," he says.
BA is advocating trials of a testing system on routes from London Heathrow to New York in order to gather data on the effectiveness of such a regime.
"Every day that goes by where we do not have a testing regime is a day lost in the UK's recovery," he says.
In addition, Cruz says the government must give a "more regional consideration" to its travel corridor programme, to promote simplified travel arrangements.
As an example, airlines cannot "wait for the last US state to reach the required safety measurement" before flights to the rest of the country are able to resume without a quarantine requirement, he says.
Additionally, Cruz argues that the removal of APD for domestic flights will boost passenger numbers within the UK and aid the country's economy.
This should be in place for a minimum of 12 months, but preferably until passenger numbers have recovered to 2019 levels, he says.
Cruz argues that it is "wrong" that today a passenger on a return flight from London to Edinburgh pays more APD than on a two-way trip to Paris or Rome and its removal "would make a huge difference in enabling us to get travel back up and running".