China has imposed strict domestic travel restrictions, amid a fast-growing spread of the more contagious Delta variant of coronavirus in the country.
It has also vowed to tighten any potential loopholes on pandemic prevention — especially at key international airports — after investigations link the latest outbreak to lax measures by aircraft cleaning staff at Nanjing airport.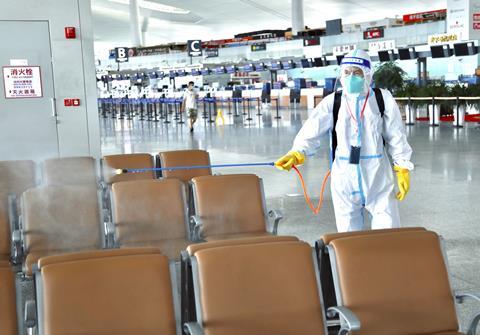 Nanjing, a key transport hub in east China, is the epicentre of the latest outbreak, with hundreds of infections linked to the airport. Since then, the virus has spread to several provinces across the mainland, including to capital Beijing, fuelled by inter-state travel.
As part of efforts to curb any continued spread of the virus, Chinese authorities have shut Nanjing airport indefinitely since late-July. Officials believe the Delta variant was introduced into the country via an Air China flight from Russia.
Jiangsu province, of which Nanjing is the capital, has also rolled out strict social distancing measures, including shutting indoor venues, as well as childcare centres and training centres.
Other airports in cities with significant numbers of cases — such as Zhengzhou in neighbouring Henan province — have mandated compulsory pre-departure testing for all passengers.
China has also urged its citizens not to travel to medium- or high-risk areas unless necessary, in an effort to curb the spread of the virus.
The Civil Aviation Administration of China (CAAC) has also ramped up testing of frontline airport staff. At a 2 August press conference, the CAAC adds that it will step up inspections at key gateways for any "potential loopholes" in pandemic prevention.
China, where the coronavirus pandemic emerged, has largely claimed success over managing the pandemic, paving the way for a steady domestic recovery.
The latest infections — touted by state media as the worst outbreak since that of Wuhan at the onset of the global pandemic in 2020 — adds uncertainty to Chinese carriers' domestic recovery prospects.
Sporadic outbreaks at the end of 2020 and early-2021, which were quickly brought under control, disrupted recovery momentum for China's airlines.