The union representing FedEx pilots on 24 July rejected a tentative contract agreement with the logistics giant, setting back negotiations over a five-year deal that would have taken effect next month.
The Air Line Pilots Association, International (ALPA) said on 24 July that 57% of FedEx pilots voted against the agreement, which ALPA and the company reached on 30 May.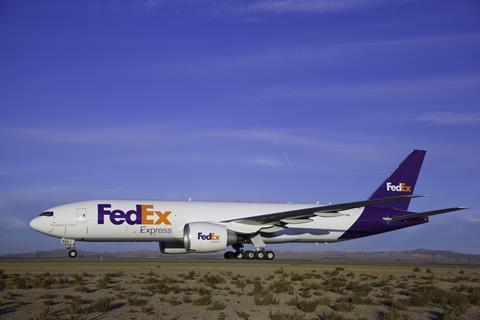 "Our members have spoken and we will now regroup and prepare for the next steps," says ALPA FedEx group chair Chris Norman, adding that union leaders would "drive a new path" to an agreement "that all FedEx pilots will be proud to support".
Negotiations have been ongoing since May 2021.
The tentative agreement had been subject to a membership ratification ballot held between 5-24 July. The deal would have taken effect in August 2023 and become amenable in 2028. The dead-in-the-water contract included a 30% pay increase and a 30% increase to the pilots' legacy pension.
ALPA touted those terms on 12 June when it announced having reached the deal with FedEx.
"The new agreement would provide major pension improvements with alternative pension options, significant hourly pay rate increases, an amendable period recovery payment and other improvements to pilots' quality of life," the union said at the time.
"The tentative agreement voting results have no impact on our service as we continue delivering for our customers around the world," FedEx says. "While we are disappointed in these voting results, FedEx will continue to bargain in good faith with our pilots to achieve an agreement that is fair for all FedEx stakeholders."
Both the company and union note that the National Mediation Board will hold a status conference between the two parties – but there is no set timeline for the meeting.