German airport operator Fraport is withdrawing from the Chinese market, having been unable to build on its involvement with Xi'an Xianyang airport.
The company is selling its entire 24.5% shareholding in the airport operator, ending a 14-year partnership which has run since the company acquired the stake in 2008.
Fraport says the experience in China has generated both "great satisfaction" and "some disappointment".
"We always regarded our minority stake in Xi'an as a starting point for expanding our business in China," says chief executive Stefan Schulte.
"However, this never materialized in Xi'an or at any other Chinese airport. Consequently, we have now decided to cease our activities in the Chinese market."
But he says the Chinese region and Fraport's partners at Xi'an have provided "excellent support" over the period.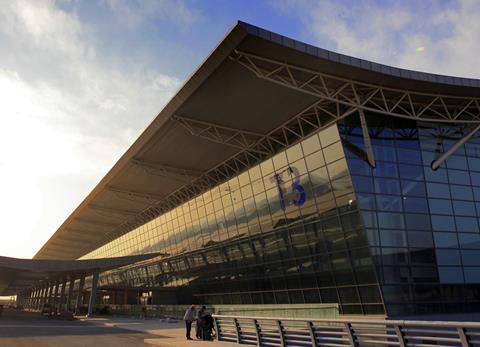 Fraport is divesting the airport stake to Chang'An Huitong in a transaction worth CNY1.11 billion ($175 million).
Schulte says the Chinese activity has provided Fraport with the change to "showcase our expertise" in managing such facilities – pointing out that Xi'an has increased passenger numbers from 10 million to 40 million over the period of the company's involvement.
Xi'an airport's operating company expects the transaction to complete in the second quarter of this year. Fraport says the sale will have a "positive impact" on the company's operating earnings and its net profit, adding that it will reduce debt.