London Gatwick airport has reiterated its call for a return to the 80:20 slot useage rule as it believes the current waiver scheme is hampering the sector's recovery.
Speaking at an event on 15 December to welcome the first flight by Eastern Airways from Newquay, Tim Norwood, Gatwick's chief planning officer, pointed out that the public service obligation route was accommodated through the ad-hoc allocation of slots.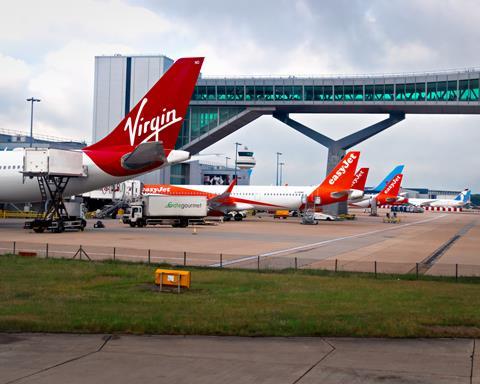 "Major airlines are holding on to really, really important slots that are not currently being used at Gatwick," he says. "Until these are properly utilised we will be held back from our recovery."
Under slot allocation rules imposed early in the pandemic and extended for the winter 2021/22 season, the useage threshold remains at 50%, and airlines that handed back slots for the season did not lose their historic rights to those slots in the future.
A UK Department for Transport consultation on plans for slot alleviation for the summer 2022 season ended on 13 December.
Gatwick in early November joined with Wizz Air and Belfast and Edinburgh airports in writing to the Secretary of State for Transport Grant Shapps calling for "the reinstatement of the 80:20 slot rules, with no waiver, unless a clearly defined situation occurs".
Norwood says the fact that airlines retain the long-term rights to slots discourages new entrants to the market.
"An airline is not going to come into Gatwick just for one season" – incurring all the costs of setting up a new operation - "and then six months later they have to go," says Norwood.
He singles out Virgin Atlantic Airways which has consolidated all its operations to London Heathrow airport without relinquishing its Gatwick slots.
Data from Airport Coordination Limited shows Virgin Atlantic has 2,208 slots at Gatwick for the March-October 2022 period.
Norwood says that although he understands the rationale for an airline to move its operations to a single London site, his message on slots is simple: "Either hand them back or use them."
European Union regulators today outlined proposals raising the minimum slot usage levels for next summer from 50% to 64% for airports within the bloc.