Swedish electric aircraft developer Heart Aerospace has selected Spain's Aernnova to design major sections of its in-development ES-19.
In all, Aernnova will design the aluminium fuselage, wings and empennage for the 19-seater. However, Heart says a contract for the production of the structures will be subject to a later competition.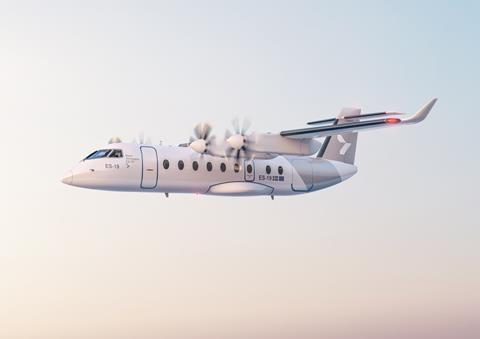 A team from Aernnova is already on site at Heart's engineering centre in Gothenburg as the partners drive towards the joint definition phase of the project in the first half of next year, says chief executive Anders Forslund.
Forslund says the "chemistry" between the two companies was the deciding factor in Aernnova's selection.
"They are one of those really trusted tier-one suppliers but at the same time they are still quite a young company and still have that start-up mind-set," he says.
Measuring around 17m (56ft) from nose to tail, the fuselage will be slightly elliptical to maximise internal volume. The aircraft's batteries will be stored in the nacelles under the 22m-span wing.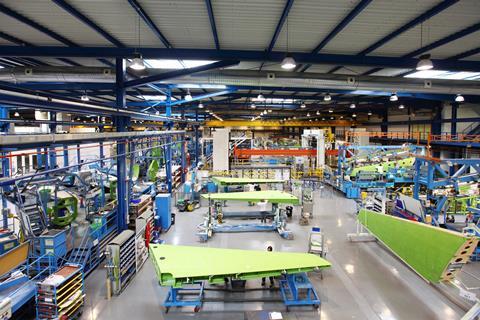 Forslund expects to announce additional partners in the programme shortly as Heart establishes the ES-19's supply chain. Aside from Aernnova, only Latecoere, which will design the aircraft's doors, has signed on to the project.
Energy storage specialist Electroflight is also collaborating on an effort to develop a battery system for the aircraft under an Anglo-Swedish research initiative. However, no final supplier for the batteries has been selected, says Heart.
He says the company has been "overwhelmed" by supplier interest: "It underlines the strategy that we have taken to build a very conventional, very modular aircraft where the novelty is just inside the nacelles."
Keeping with that simple approach, aluminium was selected for the primary structures due to its simplicity and cost versus composite, he says.
First flight of the ES-19 is scheduled for 2024, with regulatory approval to follow two years later; Heart in late October submitted its formal application to the European Union Aviation Safety Agency to begin the type certification process.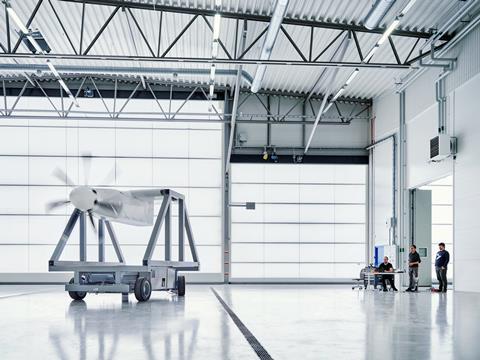 Heart is developing its own 400kW electric motors for the ES-19, four of which will equip each aircraft.
Forslund says Heart does not plan to test fly the propulsion system separately, instead maturing it through ground testing.
Around 100 people are now working on the programme – 20 consultants, plus 80 direct employees, many of whom were previously involved with the Mitsubishi Regional Jet.
Although many of Heart's rivals are working on zero-emission powertrains to be fitted on existing aircraft types, Forslund is not concerned about losing market share, noting that for aviation to achieve its carbon net-zero goal by 2050 "a portfolio of different technologies will be required".
This article has been edited to clarify the relationship between Heart and Aernnova and Electroflight.