Hong Kong will ban all commercial passenger flights to and from the UK, in an attempt to stop the spread of a newly-discovered variant of the coronavirus that is far more infectious.
The move, possibly the first coming from the Asia-Pacific region, takes effect midnight local time, 22 December, says Hong Kong health secretary Sophia Chan in a press conference.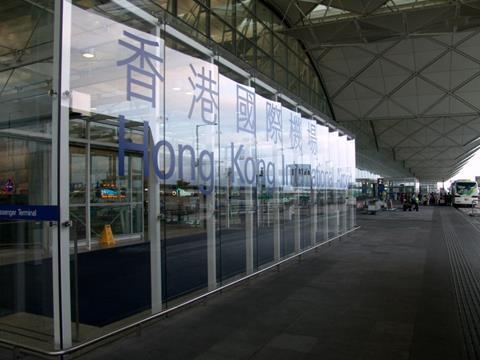 The travel ban will apply to anyone, including Hong Kong residents, who has stayed for more than two hours in the UK in the past 14 days, says Chan.
She notes that such "rigorous [and] targeted" measures, by far the strictest the city has imposed, are necessary to prevent the spread of the new strain in the city.
In additional to the travel ban, Hong Kong also announced extended quarantine periods for all travellers arriving from the UK. This means that instead of the requisite 14 days, all travellers from the UK will have to serve a 21-day quarantine.
Hong Kong follows scores of countries worldwide in banning travel to and from the UK, including Canada, France, German, The Netherlands and Italy.
British Airways, Virgin Atlantic and Cathay Pacific all operate daily flights between Hong Kong and London Heathrow. Cathay also has once-weekly flights between Hong Kong and Manchester.
Following the Hong Kong government's announcement, Cathay says it will suspend all operations to and from the UK effective immediately until 10 January.