Hong Kong will lift bans on flights from nine countries in April and cut the quarantine period for arriving passengers, following an interim review on the city's onerous pandemic management measures.
At a government press conference on 21 March, Hong Kong chief executive Carrie Lam says flight bans will be eased for Australia, Canada, France, India, Nepal, Pakistan, the Philippines, Britain and the United States.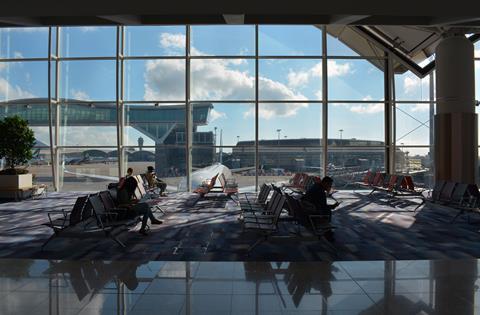 Speaking in Cantonese, Lam says her government is of the view that the flight bans — also known as "circuit breaker" — are "no longer necessary…because in these countries, they are no worse than the situation in Hong Kong".
She notes that travellers from the nine countries who do enter Hong Kong "do not show any symptoms".
Hong Kong first banned incoming flights from the nine countries on 8 January, amid the global spread of the more infectious Omicron variant of the coronavirus.
As for quarantine, Lam says the isolation period will be halved to seven days for incoming travellers, provided they are fully-vaccinated, test negative before departure, and on the sixth and seventh day of quarantine.
Hong Kong's quarantine requirements have come under fire for being among the strictest in the world, and are widely seen as a key reason for travellers avoiding the city.
At the press conference, Lam acknowledged that the measures were "far more stringent than for infected persons in Hong Kong".
At the moment, fully-vaccinated persons who test positive for the coronavirus can leave quarantine if they present a negative test result on the seventh day of isolation.
"This will affect our business environment, particularly [when we look] at the USA and European countries, who are moving in the direction of relaxation [of measures]," Lam adds.
The move is likely to be welcome news for the city's home carrier Cathay Pacific, which has warned that its operations are constrained under strict quarantine rules.
The flight bans have also impacted passenger operations in some of Cathay's key markets.
Hong Kong is battling its worst-ever wave of coronavirus infections. On 20 March, it reported more than 14,000 new cases, with total infections now surpassing one million.