Hong Kong will allow non-resident visitors to enter the city for the first time in more than two years since the coronavirus pandemic began.
However, arriving travellers will still be subject to testing and quarantine requirements similar to returning Hong Kong residents, says the city government on 22 April.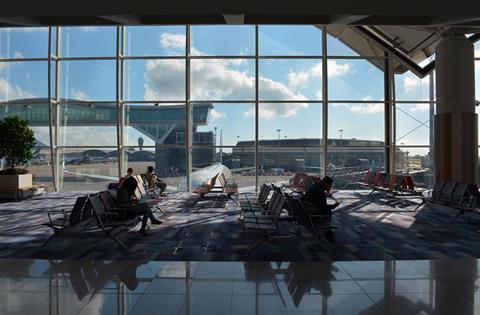 The move marks a small but significant step in Hong Kong's long-drawn process to ease stringent pandemic restrictions.
Aside from easing a traveller ban, Hong Kong will also eased rules for airlines found to carry passengers who test positive for the coronavirus - a scheme known as the 'circuit breaker' mechanism. The threshold for flight suspension has been upped to five passengers testing positive from the current three.
It will also cut the flight suspension period to five days from seven.
In arriving at its decision to ease these measures, the Hong Kong government says it took into account "the recent volume of inbound passenger flow and the corresponding number of imported cases, the capacity in tackling the local epidemic, as well as overall socio-economic needs".
Hong Kong has hewed closely to Mainland China's 'zero-Covid' policy, implementing onerous restrictions which have effectively cut the city - once a major gateway in the region - off from the world.
On 1 April, the city lifted bans on flights from nine countries - including the UK and USA - and cut quarantine period for arriving passengers, following a review on pandemic restrictions.
It had imposed the flight bans early in the year, as the Omicron variant began spreading globally.
IATA - whose director-general Willie Walsh previously said the city is "effectively off the map" with its onerous curbs - welcomed the "step forward", but says "a lot more still needs to be done".
"Allowing non-residents to enter Hong Kong is a welcome development. The need to be quarantined, however, continues to be a disincentive for many people considering travel to Hong Kong, especially when many other cities in Asia are already allowing quarantine free travel," says IATA.
On the 'circuit breaker' mechanism, IATA notes: "Airlines still face the uncertainty and possibility of a suspension for something outside of their control, even though passengers have presented the necessary documentation and test certificates".