Hong Kong expects its proposed air travel bubble with Singapore will start in November, allowing passengers to travel between the two destinations without a 14-day quarantine.
"The aim is that within the next month, we can introduce the air travel bubble with Singapore," says Hong Kong's chief executive Carrie Lam at a weekly press briefing on 27 October.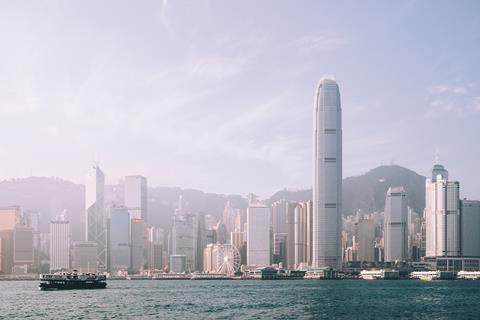 Earlier this month, Singapore and Hong Kong reached an in-principle agreement on forming a two-way travel bubble.
"Recently, there have been two cases [of Covid-19] in the airport in Singapore, but this has not affected our agreement with Singapore. We have a good bilateral negotiation process," she says.
Lam adds that Hong Kong International airport will begin a trial scheme of rapid Covid-19 tests. Depending on the effectiveness of these tests, she adds, the government will consider applying them more extensively to arrivals.
At present, the Hong Kong government advises travellers that waiting times for the testing process upon arrival may be up to 12 hours or more.
Lam also says Hong Kong is working on allowing Hong Kong residents currently living in mainland China to return to the special administrative region without quarantine, and that such an arrangement could also commence next month, starting with a quota on arrivals.
Only two of Hong Kong's borders with the mainland are currently open, the Shenzhen Bay checkpoint and the Hong Kong-Zhuhai Macau Bridge.
"We hope this will give a good start so that in a progressive manner we can allow people to travel to and from the mainland as soon as possible in the future," Lam says.