Hong Kong International Airport (HKIA) has completed flight checks and validation of its newly-constructed third runway, setting the stage for operations later in the year.
The airport on 21 April says it reached a "milestone" in getting the runway operational after meeting requirements set out by ICAO. This follows the completion of flight checks in April.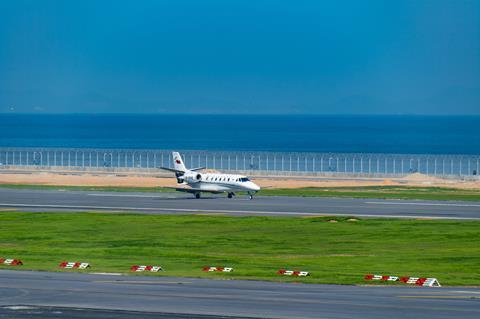 "Updated information on the third runway [has been] issued in advance to global aviation operators to ensure their readiness when the third runway comes into operation," it adds.
HKIA operator Airport Authority Hong Kong (AAHK) is working with the local civil aviation regulators to complete remaining work, including statutory procedures, as well as drills and exercises for the runway's commissioning.
AAHK embarked on the Three-Runway System (3RS) mega-airport expansion project in 2016, amid robust passenger travel demand to and from the city.
Apart from the 3,800m runway, the 3RS project also comprises terminal expansion works, as well as new people mover and baggage handling systems and other infrastructural works.
The airport expansion comes as Hong Kong remains shut off to most of the world, thanks to the city's strict zero-infection strategy amid the pandemic.
Traffic figures for March shows HKIA handling just 94,000 passengers, a far cry from the 6.4 million passengers it reported in pre-pandemic 2019.