Hong Kong is to offer 500,000 free flights from March, as part of a high profile campaign woo travellers back to the city after more than two years of being shut during the Covid-19 pandemic.
Announcing the campaign on 2 February, the Hong Kong Tourism Board says the free air tickets will be distributed to three Hong Kong carriers: Cathay Pacific, Hong Kong Airlines, as well as low-cost operator HK Express.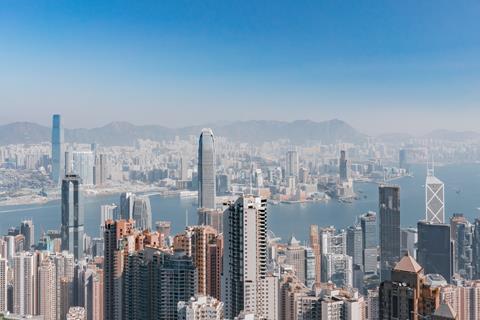 The tickets will be distributed to "different markets in phases" across a six-month period, says the board. Airport Authority of Hong Kong, which will be issuing the tickets to the three carriers, says the giveaway will start in Southeast Asia markets on 1 March, followed by Mainland China, and Northeast Asia, before expanding to other markets.
The move comes months after the city dropped most of its pandemic restrictions – such mandatory quarantine – that have isolated it from the rest of the world for almost three years.
Hong Kong hewed close to Mainland China's 'zero Covid' strategy until the middle of 2022, where it began a slow easing of restrictions. The tightly-shut borders had led to a collapse of passenger travel demand for the city's home carriers, who are slowly recovering their international traffic.
Fred Lam, CEO of the airport operator, says that the aim of the ticket giveaway was to "attract visitors to Hong Kong…to try to rebalance the passenger flow".
Airport data shows the majority of travellers since restrictions eased were Hong Kong residents, says Lam.
Asked by reporters if airlines would face challenges in fulfilling demand for the 500,000 free tickets given operational constraints in ramping up capacity, Lam played down the concerns.
"Airlines…will be able to work it out to make sure that they will have the capacity to meet the demand for these free tickets, and that's why we are also giving them a few months; they are not giving it away in a very short period of time," says Lam.
Hong Kong international airport's traffic data shows it handled about 5.6 million passengers in 2022, a significant increase against 2021 lower base, but only 8% of pre-pandemic 2019.
Cathay, meanwhile, says it carried about 800,000 passengers in December, just 27% pre-pandemic volumes.