IATA has revised its recovery projections for Hong Kong, as the city sees a better-than-expected recovery from Mainland China's reopening.
In a statement issued on 4 July, the association says Hong Kong's passenger traffic is now expected to recover to pre-pandemic levels by end-2024, bringing the city " in line with expectations for a faster recovery in the Asia-Pacific region".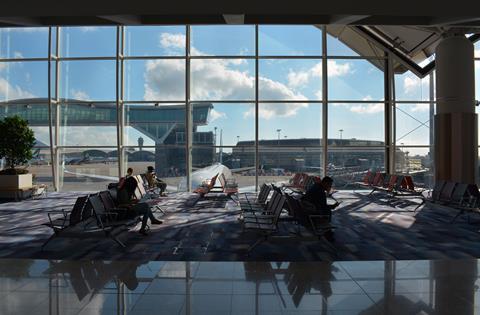 IATA director general WIllie Walsh had previously told Hong Kong's South China Morning Post in June that Hong Kong would likely exceed pre-pandemic passenger numbers around 2027.
Walsh, in his latest remarks, says: "The situation is looking bright for Hong Kong. China's earlier than expected reopening is providing a much-needed boost to the passenger recovery."
He also welcomed measures by the city's government to ease the labour crunch in the aviation sector, including a "labour importation scheme" covering 6,300 workers from Mainland China.
"As we look ahead to the recovery and prepare for future growth, it is important that the entire Hong Kong aviation community, including airlines, airport, regulator, and government, work together to address the challenges and are well prepared to tap on future opportunities," adds Walsh.
His comments are a stark contrast to those made more than a year ago, when he labelled Hong Kong's 'zero-Covid' travel restrictions "disappointing".
In a briefing in April 2022, Walsh warned that the city was "effectively off the map" as restrictions – including lengthy quarantines – persisted. The Hong Kong government would later in the year ease most of these measures.