Ninoy Aquino International Airport (NAIA) in the Philippines has completed a runway upgrade to expand aircraft movement capacity by 25%, with the aim to increase this further with additional renovations this year and next.
NAIA's upgraded Runway 13/31, which serves mostly domestic flights and short-haul aircraft such as the Airbus A320, was unveiled on 16 February, according to a same-day update on the Department of Transportation's (DOTr) website.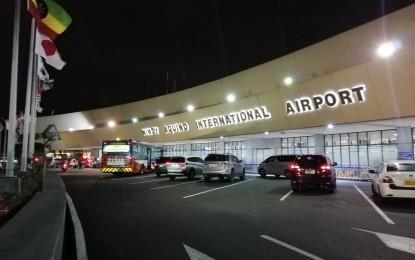 The completed repair and cement overlay of Runway 13/31, as well as the construction of an additional holding area (H5) at Runway 13, will boost the maximum allowable commercial flight movement capacity from 40 to 50 flight movements per hour, or 240 flights per day.
The DOTr expects the overlay of Runway 13/31 to last between 15 to 20 years, adding that it is less prone to potholes, soft spots and rutting. A concrete surface also requires less maintenance and repair, which would mean fewer traffic delays and flight disruptions, it says.
Previously, the runways, taxiways, aircraft holding areas and aprons "constantly" suffered from potholes and surface depressions, which "caused longer aircraft ground time prior to landing and/or take off" and limited the number of aircraft movements per hour, causing flight delays and congestion, the DOTr adds.
The department goes on to say that the Manila International Airport Authority (MIAA) is confident that when "additional airside related projects" are completed in 2021 and 2022, it will be able to achieve the goal of 60 commercial flight movements per hour.
Philippines AirAsia, one of the airlines that operates from the airport, greeted the news of the renovations with enthusiasm, saying it would aid domestic tourism, as well as the distribution of Covid-19 vaccines.
"The completion of the upgrade of runway 13/31 is very timely and beneficial in facilitating better air traffic at NAIA as we gear up for the largest humanitarian effort of transporting Covid-19 vaccines," says chief executive Ricky Isla.
Meanwhile, an additional 2,800sq m (30,100sq ft) was added to NAIA's Terminal 2, mainly expanding its arrival and conveyor, lobby and departure check-in areas, according to a 16 February report from state-linked newswire Philippine News Agency (PNA).
The runway upgrade cost Ps400 million ($8.25 million), while the expansion of Terminal 2 cost Ps500 million, PNA adds.