New Zealand's international borders will likely remain closed off for the rest of the year, amid uncertainty over the rollout of coronavirus vaccines.
In a briefing held after she met with cabinet members, New Zealand prime minister Jacinda Ardern says that borders will be "impacted for much of this year".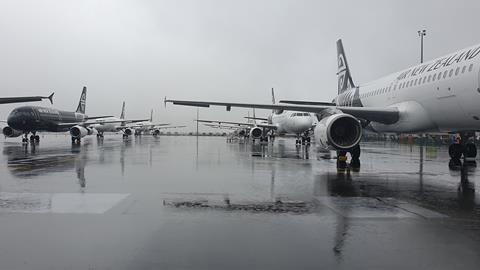 The prime minister adds that for international travel to safely restart, "we either need the confidence that being vaccinated means you don't pass Covid-19 on to others — and we don't know that yet — or we need enough of our population to be vaccinated and protected that people can safely re-enter New Zealand".
She notes that achieving these conditions will take time, and that her government was not prepared to "risk any of the gains we've made".
Her comments come as the country prepares to receive its first batch of vaccines by March, before rolling out mass vaccinations by the middle of the year.
New Zealand has successfully controlled the spread of the coronavirus within the country — allowing it to lift restrictions and get its domestic economy moving again. However, its international borders remain closed to prevent any local spread of coronavirus.
Ardern adds that while the country will "continue to pursue" travel bubble arrangements with neighbouring Australia and other countries in the Pacific region, "the rest of the world simply poses too great a risk for our health and our economy to take the risk at this stage".
"New Zealand will only truly feel like it has returned to normal, when there is a certain level of normality in the rest of the world too," adds Ardern.
New Zealand's announcement follows a similar move by Australia, which a week ago says its borders will unlikely reopen this year — even as a vaccination drive gets underway.