Full resolution of a dispute over a new UK airspace charges, intended to pay for controversial space-based oceanic surveillance, has been deferred after the coronavirus crisis interrupted the effort to settle the clash.
The dispute between en route navigation provider NERL and the Civil Aviation Authority – which has been referred to the UK's competition regulator – centres on a five-year charging structure running over 2020-24.
NERL's business plan, in particular, controversially sought funding to invest in space-based ADS-B surveillance capabilities over the North Atlantic, through the Aireon system.
But this was met with strong resistance from airlines objecting to proposed data charges to cover this surveillance capability which, they argued, was unnecessary – even before the pandemic triggered a huge deterioration in transatlantic traffic.
British Airways parent IAG described space-based surveillance as "the most contentious part" of NERL's strategy and said it was "unable to endorse" either a business or safety case for deploying the technology.
Several other operators expressed similar heavily-critical views, and IATA stated that NERL was "prematurely" imposing "disproportionate and unduly onerous" data charges for oceanic ADS-B services that were "not yet needed".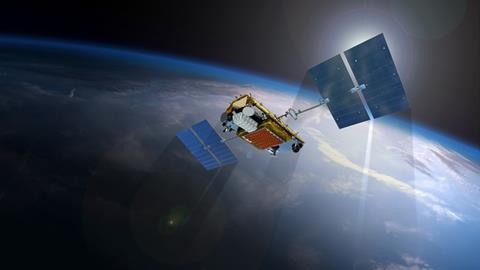 The Civil Aviation Authority argued that the data charges could be reduced through "buyer power", as part of its response to NERL, but NERL has disagreed with the CAA's view and the two sides have remained divided on the overall five-year business plan.
NERL referred the matter to the UK's Competition and Markets Authority. But the onset of the pandemic and the air transport crisis have essentially upset the assumptions and projections on which the business case was built and assessed.
"The pandemic has had a significant impact on air traffic and NERL's operations, with the longer term effects remaining unknown," says the Competition and Markets Authority.
"It is not yet possible to assess the full impact of the pandemic on the aviation industry and NERL's business."
For the three-year period 2020-22, the authority has opted to set maximum charges for air traffic control services "as if [the pandemic] had not occurred".
This will provide certainty as well as time, it says, to understand the impact on the industry – which will then allow a comprehensive settlement which adjusts for the actual developments during the crisis period.
NERL acknowledges that the dispute resolution has been "largely overtaken by events" but welcomes the competition authority's decision as being "more clear and balanced" than the CAA's.