Autonomous air taxi developer Wisk Aero's chief executive Brian Yutko acknowledges that the 2028 Summer Olympics in Los Angeles are "very interesting" as a potential showcase for the USA's emerging eVTOL industry.
Delivered on 19 June during the Paris air show, Yutko's comments are notable because the Boeing-backed start-up has yet to publicly identify a target date for Wisk's aircraft to launch passenger operations. He previously has stated that the company intends for its air taxis to enter service "this decade".
Wisk's interest in a potential showcase at the 2028 Summer Olympics suggests that it could enter service within five years.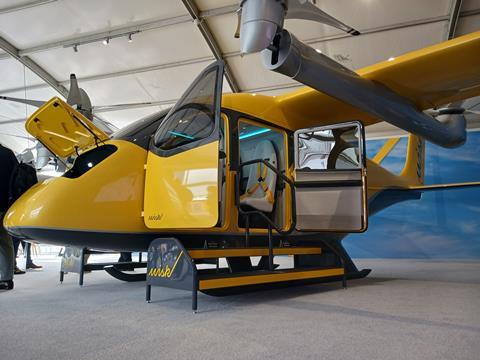 The 2028 Summer Olympics are increasingly viewed among US eVTOL companies as a potential opportunity to display themselves as leaders in the emerging advanced air mobility (AAM) sector, with former acting FAA administrator Billy Nolen – now chief safety officer for air taxi start-up Archer Aviation – pushing the idea of "innovate 2028 as a forcing function" for AAM.
Yutko also disclosed that Wisk's aircraft will be manufactured using carbonfibre composite components, thanks to recently becoming a wholly owned subsidiary of Boeing.
"There are very practical ways that we benefit from technology and products that Boeing uses on their airplanes," he says. "The 787 is one of the world's largest and most successful composite airplanes. We can use the material systems from the 787 programme… to use directly on this aircraft."
Yutko adds that Boeing will benefit from Wisk's research on autonomous flight, eventually "providing safety enhancements to large, piloted airplanes".