Russian state leasing company GTLK is to be merged with state investment corporation VEB's leasing arm to create a single entity.
The plan has been disclosed by Russian prime minister Mikhail Mishustin during a 23 November meeting with deputy ministers which discussed the optimisation of development institutions and removal of administrative barriers to projects.
"Our analysis shows that the activities of these institutions are weakly linked to new national development goals," he said.
"There are no unified management mechanisms. There is a significant overlap of functions with federal executive authorities and commercial organisations."
VEB, the former Vnesheconombank, will be a central part of the re-organisation, taking over a number of individual institutions' operations.
Mishustin adds that certain institutions will be enlarged "by combining those with similar functions".
GTLK and VEB-Leasing, he says, will be "transformed" into a new United Leasing Company.
Both companies include aircraft in their broad transport leasing portfolios.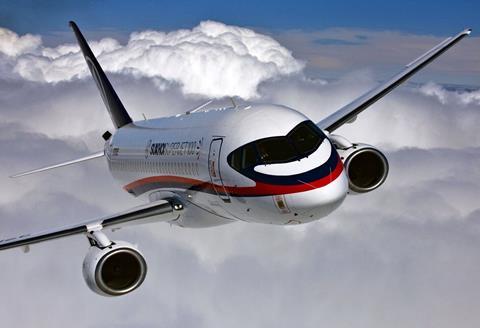 GTLK is the largest leasing firm in the country, and has some 270 aircraft including 67 long-haul and 78 regional models, plus over 120 helicopters. The company is led by former Russian transport minister Yevgeny Ditrikh.
Seventy of these aircraft, particularly its Airbus and Boeing fleets, are managed through its international GTLK Global arm, which operates subsidiaries in Ireland, Hong Kong, and the United Arab Emirates.
Mishustin says the institutional restructuring will "help to reduce function duplication" but stresses that strategically-important organisations which support the defence sector, including state technology firm Rostec and the space agency Roskosmos, will be retained.