Singapore will reopen its borders to fully-vaccinated travellers from five more countries, including India and countries in the Middle East.
Announcing the expansion of the Vaccinated Travel Lane (VTL) scheme, the Civil Aviation Authority of Singapore (CAAS) says Singapore's borders with Indonesia and India will reopen from 29 November.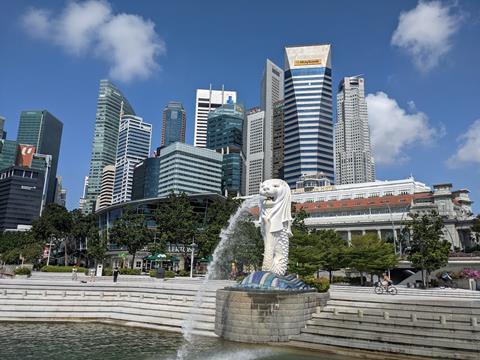 From 6 December, travellers from Qatar, Saudi Arabia and the UAE may enter the city-state under the VTL arrangement.
The latest round of border reopening takes the total number of countries under the scheme to 21, with the majority of them in Europe and North America. Singapore first launched VTL arrangements with Germany and Brunei on 8 September.
As with requirements for other countries on the VTL scheme, travellers from the five countries will have to be fully-vaccinated before travelling, and must take a pre-departure and post-arrival coronavirus test, in place of mandatory quarantine.
Non-Singaporeans also have to apply for a travel pass to be allowed entry into the country.
With the inclusion of India, Indonesia, Qatar, the UAE and Saudi Arabia, the CAAS says the daily traveller quota into Singapore will be increased from 6,000 currently to 10,000.
"Indonesia, India, Qatar, Saudi Arabia and the UAE…have similar or lower Covid-19 incidence rates than Singapore and the other VTL countries. We are opening to them with safeguards, including proof of vaccination and testing," states the authority.
Singapore earlier announced the reopening of its borders to three other countries — neighbouring Malaysia, Finland and Sweden — on 29 November.