Singapore and Hong Kong will revisit discussions on the twice-delayed air travel bubble arrangement "when the Covid-19 situation allows", which is likely to be in late August.
This follows a spike in local transmission in Singapore, which has led to a tightening of restrictions in the city-state until mid-August.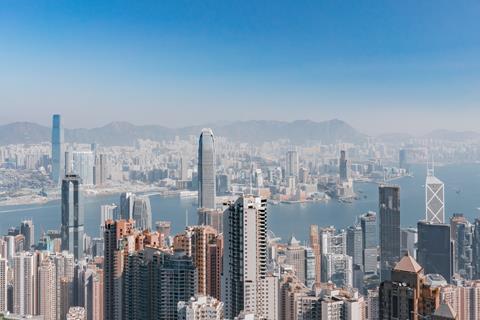 Singapore reported a record 182 cases on 20 July, with a significant number of cases traced to a fishery port.
In a 20 July statement, Singapore's transport ministry says both Singapore and Hong Kong "have jointly agreed to resume discussions" only when the situation allows.
"Both parties will remain in close contact and monitor the public health situation in both places before taking stock in late August," the ministry adds.
A Hong Kong government spokesperson adds that the spike in infections in Singapore meant that conditions for launching the travel bubble "could not be met for the time being".
A review "could be conducted" in late-August, the spokesperson adds.
The travel bubble arrangement, which allows for quarantine-free leisure travel between both cities, was to have been launched in November 2020, but was called off at the eleventh hour, after Hong Kong saw an spike in local infections.
It was delayed until May, but was again derailed when Singapore saw an increase in cases. The situation stabilised for a period since then, before Singapore experienced its latest wave of infections.
Singapore and Hong Kong were to also have made an announcement on 13 July about a proposed launch date, but plans were scuppered at the last minute, purportedly due to Hong Kong's disagreement with a shift in Singapore's pandemic management policy.
The Southeast Asian city-state has in recent months moved towards dealing with the coronavirus as a pandemic, to managing it as endemic. This appears to be at odds with Hong Kong's zero-infection policy.