Singapore is "very unlikely" to meet the criteria required to commence travel bubble arrangements with Hong Kong, following a surge in locally-transmitted coronavirus cases in the city-state.
Singapore's transport minister Ong Ye Kung told a press briefing on 14 May that the government expects to make a decision about the arrangement in a few days' time, after "closely monitoring" case numbers in the country.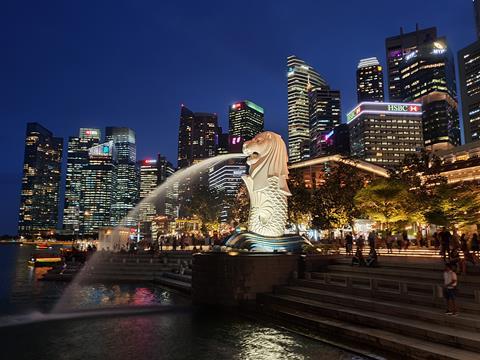 The Singapore-Hong Kong travel bubble was due to commence on 26 May, and is the second attempt by both cities to establish quarantine-free travel arrangements after failing to do so last November.
In recent days, Singapore has reported a sudden increase in coronavirus cases — the bulk of them originating from clusters at a public hospital and at the airport, which has since been shut off to the public.
As of 13 May, Singapore reported 34 new cases, of which 24 were local transmissions. In response, the government has announced a tightening of measures to curb the rise in cases, including shrinking gathering sizes, and banning dining out.
Ong adds that he had spoken to Hong Kong secretary for commerce and economic development Edward Yau, where both cities said they were "strongly committed" to getting the travel bubble off the ground.
However, the minister, who also notes that Hong Kong's coronavirus situation has been kept under control, says "the issue now is the situation in Singapore, where cases are going up".
Ong adds that while the launch date had been set for 26 May, "we have to start it safely…and we must respect the resumption mechanism that both sides have agreed on".
Singapore and Hong Kong had previously said that the travel bubble would be suspended for at least 14 days if the seven-day moving average of unlinked local transmissions in Singapore or Hong Kong surpasses five. The number of coronavirus cases in Singapore with unknown origins has grown to 15 in the past week, up from seven cases in the week before.