The Singapore government has pledged to support troubled national carrier Singapore Airlines (SIA) and the Changi Airport Group (CAG) "as much as we can" through a "deep crisis", as it mulls a safe and steady reopening of its borders.
Speaking at a parliamentary sitting on 6 October, transport minister Ong Ye Kung also made reviving Singapore's air hub status, now badly battered by a collapse in travel demand, a national priority and a "critical endeavour".
He notes that SIA and CAG are "facing a deep crisis" amid the coronavirus outbreak, which has brought global air travel to a grinding halt.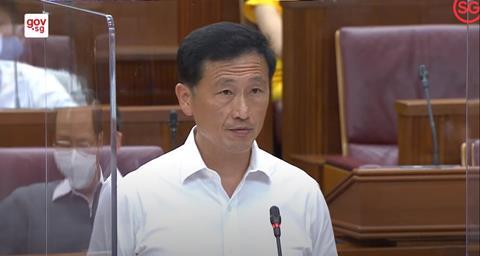 Changi Airport, for instance, is only at 1.5% its usual passenger volume, with only about 6% of the usual passenger flights in operation. It has also shut two passenger terminals since May, amid plunging passenger numbers.
Ong told parliament that Changi only has direct connections to 49 points globally, a significant drop from the pre-pandemic period, when it had links to 160 cities around the world.
"We were the 7th busiest airport in the world for international passenger traffic. Today, we have dropped to 58th place," Ong adds.
Highlighting the dire plight Changi Airport is in, Ong told parliament that in August the airport saw significantly fewer passenger arrivals — nearly 33,000 passengers — than when it first opened in July 1981, when it recorded more than 310,000 passenger arrivals.
The minister's comments come days after CAG warned that the outbreak will "materially and adversely" impact its operating results for the coming financial year.
CAG, which manages Changi Airport, saw its operating profit for the year ended 31 March fall about 6% year on year, to S$866 million ($636 million).
As for SIA, Ong notes that without the carrier's recapitalisation exercise, which it first announced in March, "there would not be an SIA today".
SIA, which recently cut 4,300 jobs, reported a record operating loss of S$1 billion for the quarter ended 30 June.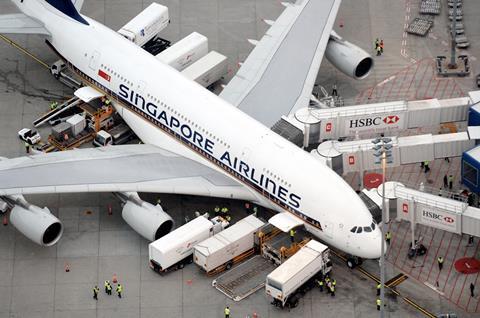 To this end, Ong reiterated the Singapore government's support for SIA and CAG, as well as other companies in the aviation sector. These include wage relief schemes, as well as redeployment programmes for aviation sector workers.
"But the most meaningful support we can give to our aviation companies is to restore passenger traffic and revive our air hub, in a safe, in a controlled manner," Ong told parliament.
The minister notes that various measures are underway now to achieve that, including discussions on "reciprocal green lanes" for essential business travel, as well as allowing transit passengers at Changi.
To date, Singapore has "green lane" arrangements with countries such as Brunei, China, Malaysia and South Korea. Since June, Changi has also seen about 27,000 transfer passengers, a "small fraction" of what it used to see, Ong adds.
The government is also exploring the establishment of air travel "bubbles", for general travel to countries that have the virus under control, like Singapore.
"While we should establish [air travel bubbles] with only safe countries and regions, we can further manage risks by setting a quota on the number of travellers per day and ensure that everyone abides by Covid-19 test protocol," says Ong.
He adds that Singapore will commence discussions with Hong Kong on doing so soon, following the latter's announcement of its intentions to establish travel bubbles with several countries, including Singapore.
Urging support for what he called a "critical endeavour", Ong says: "What is at stake is not just hundreds of thousands of jobs, but our status as an air hub, Singapore's relevance to the world, our economic survival, and in turn, our ability to determine our own future."
He adds: "Today, the skies remain key to our economic survival. We must open up slowly, carefully, and holding each other accountable for our collective safety. But open up we must."