Singapore's civil aviation regulator has inked two separate agreements covering air services and aviation MRO with its counterparts in Mongolia and Hong Kong respectively.
With Hong Kong, the Civil Aviation Authority of Singapore (CAAS) signed a technical agreement on aviation maintenance with the city's Civil Aviation Department.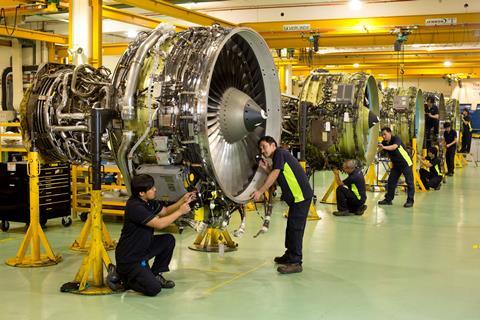 The agreement, which builds on a 2008 signing, will allow CAAS and its Hong Kong counterpart to "mutually recognise and reciprocally accept" aircraft MRO approvals issued by both regulators.
The revised agreement now includes more areas of collaboration including flight safety, as well as safety data and the implementation systems for MRO providers.
There are eight MRO providers in Hong Kong and 17 in Singapore that are participating in this agreement, the CAAS states. Singapore has similar agreements with regulators in the UK, USA, China, New Zealand, Canada, as well as Japan and the European Union.
Separately, Singapore is to expand a bilateral air services agreement with Mongolia, which was first signed 30 years ago.
The expanded agreement will allow Singaporean and Mongolian carriers to operate unlimited third- and fourth-freedom flights between both countries, as well as up to 14 weekly flights on fifth-freedom traffic rights.
The CAAS notes that this is an upgrade from the earlier agreement, which only allowed up to thrice-weekly flights on third-, fourth- and fifth-freedom traffic rights. At present there are no airlines from either countries operating direct flights between Singapore and Mongolia.
The two agreements were signed on the sidelines of the 58th Conference of Directors General of Civil Aviation, Asia and Pacific Regions, which was held in Dhaka.