Singapore anticipates "further recovery" in passenger traffic this year — in line with global projections — as it reiterates its commitment to reopening its borders to all vaccinated travellers.
At a parliamentary sitting on 10 January, Singapore transport minister S Iswaran adds that Singapore "[remains] confident of the long-term potential of air travel", despite the sector taking longer to recover from the battering of the coronavirus pandemic. A lack of a domestic air travel market, coupled with a collapse in travel demand, has turned the country's aviation sector on its head.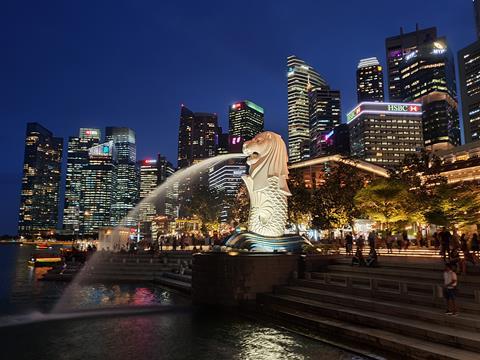 Changi Airport's passenger numbers were about 15% pre-pandemic levels as at end-December, says the minister, a marked increase from the start of the year when it was just 3% pre-pandemic numbers.
Iswaran attributes the traffic uptick to the quarantine-free vaccinated travel lane (VTL) arrangement, which Singapore has established since September 2021, and says the scheme is "a useful pathfinder" in helping to reopen its borders.
The city-state has VTL arrangements with 24 countries and regions across North America, Europe and Asia-Pacific.
"Therefore, barring unexpected setbacks like Omicron, we anticipate further recovery in 2022," adds the minister.
The rapid spread of the Omicron variant prompted the Singapore government to put pause on the VTL scheme. It halted the sale of flight tickets under the scheme until mid-January and will cut the number of VTL travel passes issues thereafter.
Singapore also suspended the rollout of VTL flights to three countries in the Middle East: Qatar, United Arab Emirates, as well as Saudi Arabia.
Still, the minister says Singapore will "press on with our mission to reopen our borders".
He adds: "The VTL scheme is a useful pathfinder for us to establish, test and build confidence in safe reopening to vaccinated travellers. Ultimately, we want to work towards quarantine-free travel for all vaccinated travellers."