South Korea's Ministry of Land, Infrastructure and Transport (MOLIT) has imposed fines totaling W941 million ($840,000) on Jeju Air, Korean Air and Asiana Airlines for violating safety rules.
Furthermore, two pilots and two mechanics were each suspended for 30 days, MOLIT says in a Korean-language statement dated 11 June.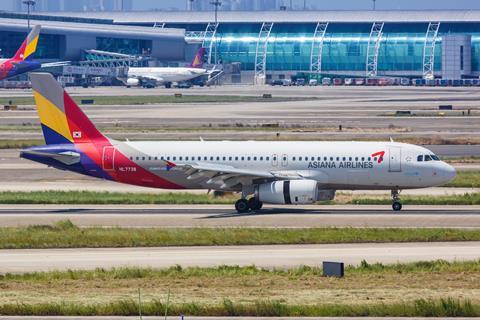 Jeju Air was fined a total of W888 million in relation to aircraft damage during take-off and landing, and its mechanics and pilots suspended for negligence.
The low-cost carrier was fined W666 million for a 10 March incident in which there was wing-tip damage, while a 17 February incident involving scratches on the rear fuselage drew a W222 million fine.
Separately, Korean Air was fined W33 million and Asiana Airlines W20 million for operating aircraft without back-up flightcrew despite prior knowledge during flight planning that the pilot would exceed duty hours.
MOLIT is deliberating a potential third violation by Jeju Air, as well as a temporary suspension of other aviation workers. It will finalise these deliberations in July after collecting opinions from involved parties.
The ministry says it takes a strict view of air safety and plans to focus on supervising the education and training of aviation workers who have returned to work after downtime amid Covid-19's impact on traffic.