Tailwind Technologies has sold Hartzell Aviation to Arcline Investment Management, a private equity firm with $8.9 billion in cumulative capital commitments.
"As investors exclusively focused on critical suppliers to critical industries, Hartzell's portfolio of flight-critical propeller and engine subsystems for a large and long-lived installed base fits perfectly with Arcline's strategy," the new owner said on 16 October. The companies did not disclose the terms of the deal.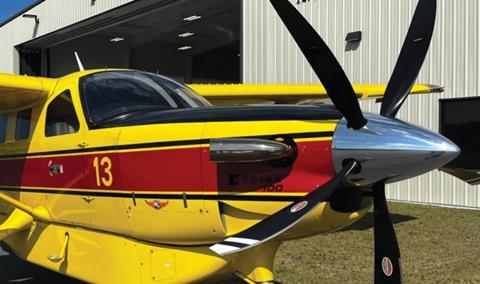 Hartzell operates two complementary business units: Hartzell Propeller, which makes high-performance propeller systems and components, and Hartzell Engine Tech, which designs and manufactures aircraft engine accessories and adjacent products.
"Our family has been blessed to be the stewards of Hartzell Aviation for 37 years," says Jim Brown, president of Hartzell Aviation. "As we look to the future, we believe Arcline fully embraces our core value – Built on Honour – and will bring the skills and resources to build on over a century of excellence and innovation," said Jim Brown, President of Hartzell Aviation.
Hartzell is exhibiting at the NBAA convention and exhibition in Las Vegas this week.